Serviceplan Group Appointed International Lead Agency of Dr. Beckmann
Dec. 17, 2019
Dr. Beckmann has appointed Serviceplan Group as its international lead agency. Seven Serviceplan agencies – Serviceplan Health & Life, Serviceplan Consulting Group, Serviceplan Design Hamburg, Mediaplus, Mediascale, Plan.Net Performance and Plan.Net Pulse – will collaborate to provide an integrated range of services for the Delta Pronatura brand.
For the repositioning of Dr. Beckmann, specialist teams from the areas of campaigning (Serviceplan Health & Life), strategy (Serviceplan Consulting Group), packaging (Serviceplan Design Hamburg), media strategy and planning (Mediaplus), digital planning (Mediascale), SEA and Amazon marketing (Plan.Net Performance) and digital presence (Plan.Net Pulse) are on board. Now the first integrated campaign is being launched, which will be shown on TV, as well as in print, POS and online under the lead of the Serviceplan Group in up to 80 countries.
The new international slogan, which will be translated into the native language of each country where the campaign runs, is "Freedom to let life happen".
Marco Buschmeier, Director Global Marketing at Delta Pronatura, says:
"With the help of the excellent, fully integrated work of Serviceplan, we were able to take the Dr. Beckmann brand to a whole new level. We have created a new positioning that brings the brand closer to our consumers. For the first time, we have jointly produced a global brand campaign, which we will use worldwide, on TV, in print, digitally and at the POS. For delta pronatura as a medium-sized company, this is a huge step of which we are very proud."
Florian Bernsdorf, Managing Director and Partner of Serviceplan Health & Life, says:
"The aim of Dr. Beckmann's repositioning is to further strengthen the DNA of the brand by positioning it even closer and more emotionally in the life of the target group with a new 'brand feeling'. We call this the 'Dr. Beckmann feeling'. The exciting thing is that this feeling is designed to ignite or touch the same positive emotions in all countries. All of us at Serviceplan are very proud to be able to work as an international lead agency with such a renowned international brand across all disciplines."
Alessandro Panella, Managing Director of Serviceplan Consulting Group, says:
"In order to identify this brand feeling, we have been closely involved with the consumers in the individual markets. For example, we spent a day with them at home in order to better understand how Dr. Beckmann products accompany their lives, and where the true added value of the brand lies for them. The great stories consumers told us were the perfect raw material for developing the new brand core."
Related News
Jan. 16, 2020
The launch of the new SPIEGEL online is accompanied by a digital and classical brand campaign
Jan. 14, 2020
Following its journey to become Serviceplan Spain, the agency has strengthened its leadership team with the appointment of acclaimed ECD Emilio Valverde
Jan. 13, 2020
Serviceplan France, Babel and Madame Bovary make up a triumvirate of agencies appointed by Sécurité Routière to conceive a striking new TV and radio campaign
Latest News
Jan. 24, 2020
The powerful spot uses stunt performers and intricate photography to highlight the impact of using a mobile phone whilst driving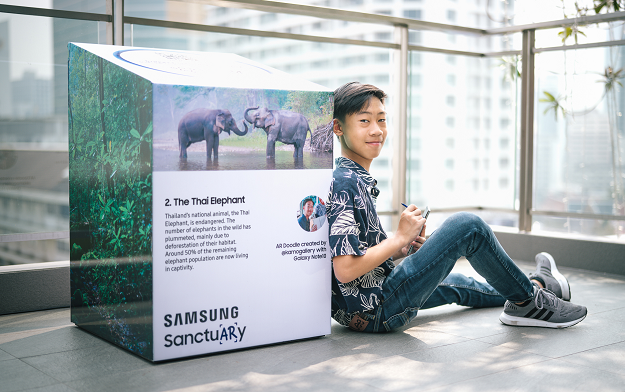 Jan. 24, 2020
The 'SanctuARy' uses the power of technology and social media to raise awareness about endangered animals in Thailand, inspiring people to take action.