Serviceplan Named "Global Independent Network Of The Year" By LIA Awards
Nov. 18, 2021
Serviceplan was named Global Independent Network of the Year and Regional Independent Network Of The Year for Europe by the prestigious London International Awards (LIA). Serviceplan Germany, Munich was awarded two Gold LIAs, eight Silver, 14 Bronze and 12 Finalists. The points from these wins attributed to them being honored with the Global Independent Agency of the Year and Regional Independent Agency Of The Year for Europe.
Alexander Schill, Global Chief Creative Officer, Serviceplan Group commented:
"Serviceplan started out in 1970 as an independent agency in Munich with a fully integrated model that was way ahead of its time. And although we have since expanded our global footprint to the point where we have 23 locations worldwide, we have maintained our independence. Which is why it means so much to be named 'Global Independent Network of the Year' and "Regional Independent Agency Of The Year for Europe" by LIA. An impressive haul of 2 Gold, 8 Silver and 14 Bronze LIAs is testament to the hard work of our teams and the bravery of our clients from around our international network."
The winning work from Serviceplan included 2 Gold and 3 Bronze for METER "Meltdown Flags"; 4 Silver and 2 Bronze for MINI "MINImalism"; 1 Silver and 1 Bronze for the German Child Protection Association "The Secret Sculpture"; 2 Silver for Serviceplan Group "SP50"; 1 Silver for Newton Action Alliance #NotComingHome; 2 Bronze for LAAX Ski Resort "The Last Day Pass"; 2 Bronze for Dot Incorporation "Dot Go"; 1 Bronze for Lego Star Wars "Build With The Force"; 1 Bronze for Piper Verlag "Criminal Reviews"; 1 Bronze for Xbox "Xbox Equality Controller"; and 1 Bronze for Action on Sugar "The Dark Side of Sugar".
LIA continues its tradition of a total focus on creativity and reveals its 2021 winners from across 25 media. In total, 963 LIA statues and 340 finalists were awarded to 53 countries with the United States leading with 217 awards, followed by the United Kingdom with 93, Germany with 92 and Australia with 75 statue winners.
Barbara Levy, President of LIA, said:
"Year after year, Germany ranks among the top overall Winners. This year is no different. The impressive amount of metal the region has garnered across all media shows how much talent there is in Germany. Our heartiest congratulations to all the winners!"
LIA, which was created for creatives, awarded 16 Grand LIAs, 148 Gold, 332 Silver and 467 Bronze winners. There were also 340 finalists who made the shortlist. The high caliber judges from across the planet judged virtually over several weeks; each juror viewed and scored every entry within their medium before meeting together in virtual judging rooms. Each jury along with their president convened virtually for the final round of judging to decide the trophy winners and ensure all work was judged equally through careful deliberations and robust discussions.
Related News
Nov. 25, 2021
Tomasz Przezdziecki will be in the role of CEO Game Changer
Nov. 22, 2021
At the start of 2022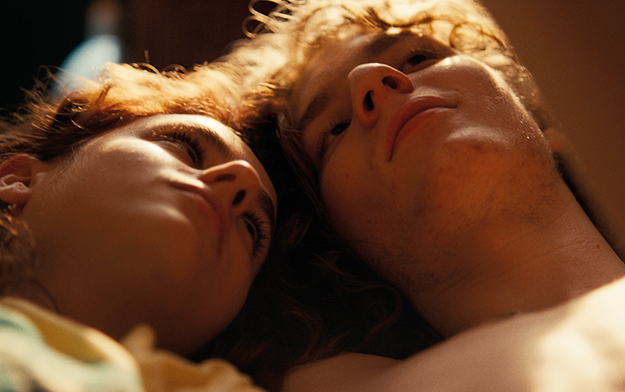 Nov. 16, 2021
"What do you really want for Christmas?"
Latest News
Nov. 26, 2021
Available to pre order now
Nov. 25, 2021
Tomasz Przezdziecki will be in the role of CEO Game Changer