Sid Lee Paris Designs Packaging That Stands on its Own for Skyn Condoms' New ED Pill, Arise
Apr. 11, 2019
SKYN®, the premium condom and lubricant brand of LifeStyles Healthcare LLC., is embracing a new era with the launch of SKYN® arise™ – erectile disfunction pills. Prescribed through a secure online telemedicine service and shipped directly, SKYN® arise™ aims to simplify the life of men who are increasingly affected by this problem.
Studies indicate ED issues are on the rise and, by 2025, 322 million men will experience erectile issues. Yet, even as it becomes more wide-spread, there's still a stigma attached to ED, which can make it difficult to get it treated. SKYN® wants to take away that anxiety by making the experience of getting erectile pills much more user-friendly and by making the product itself more available to those that need it. Online questionnaires are reviewed by a doctor to make sure it's right for each person. If all conditions are met, SKYN® arise™ is prescribed and shipped safely and legally, all through SKYN®'s online store at skyn.com/arise.
To promote the approach and ease any complex men facing this problem have , the brand's agency, Sid Lee Paris, decided to create new packaging aimed at changing the perception of the pill itself, turning it into something we're no longer ashamed of, but rather something to talk about: a container that always stands up. Thanks to the work of designer Jean-Baptiste Fastrez, the SKYN® arise™ pill container replaces the standard unsexy pharmacy bottle for a sophisticated design that's functional, elegant, and, above all, dispels any complex.
Jeyan Heper, CEO of LifeStyles,said:
"We felt the erectile enhancement space was a missing link in offering a holistic intimate experience. We thought about the way erectile dysfunction is usually approached and wanted to push boundaries on how we package the product and normalize the condition. SKYN® arise™ was born out of the desire to be a disruptive force in our industry, and so we created a cool, always-up package for our ED medication – something that visually demonstrates what men are after."
Mehdi Benali, Managing Director at Sid Lee Paris, says:
"We wanted to come up with a design that reflected the pill's purpose but had a sleek look, something that could just as easily be an accessory. Most consumers now understand what this product does – so it was really about entering the category boldly, with something simple but impactful."
As the first condom company to enter the ED territory, SKYN® is proud to diversify its product portfolio to be able to offer everything needed for better intimacy, in order to anchor itself as the true leader in the sexual well-being category. Because helping men change their view of erectile pills, helps them change how they view themselves.
Related News
Apr. 10, 2019
New museum installation Amsterdam's Tropenmuseum aims to make plastic waste history
Mar. 20, 2019
For the first time, Gifs aren't simply illustrating a message, they are messages in and of themselves.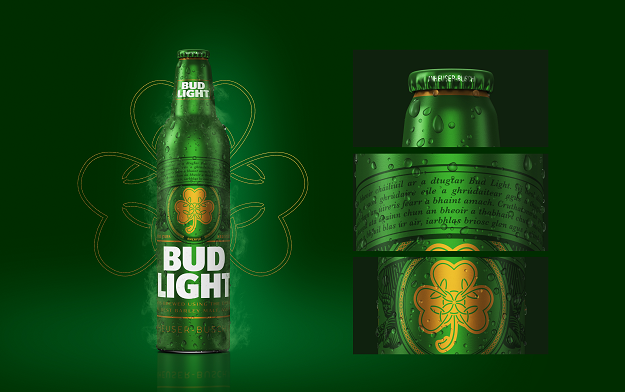 Mar. 13, 2019
The exclusive bottles are available in select bars over the St. Patrick's Day weekend.
Latest News
Apr. 18, 2019
The rebrand comes after a two-year process.
Apr. 17, 2019
FCB Chicago has been partnering with ICHV for the past four years