The One Club for Creativity Adds Health, Wellness & Pharmaceutical As a Separate Discipline for The One Show 2018
Dec. 20, 2017
The One Club for Creativity, the world's foremost non-profit organization celebrating creative excellence in advertising and design, today announced the addition of Health, Wellness & Pharmaceutical as a separate and distinct discipline for The One Show 2018.
The addition is a reflection of the unique demands of the health, wellness and pharmaceutical sectors. Vertical markets within the discipline include Over-the-Counter, Dietary Supplements/Nutraceuticals, OTC Products & Equipment, Prescription/Pharmaceuticals, Health Services, Awareness/Advocacy/Education/Fundraising and Business-to-Business.
Entries will be judged by a dedicated jury to recognize the best work in the discipline from around the world. The jury, to be announced shortly, consists of esteemed creative professionals who specialize in this unique field where work often needs to pass both creative and regulatory muster. Winners will be announced and awarded at The One Show awards in May 2018.
Kevin Swanepoel, CEO, The One Club for Creativity, said:
"We work very closely with the creative leaders on our board of directors to constantly refine The One Show structure and processes. Health, wellness and pharma continue to be fast-growing segments with their own unique regulatory challenges, and the work deserves to be judged by a separate dedicated jury of advertising experts who specialize in those areas."
Entries to The One Show can be submitted here. The One Show judging takes place in March 2018, with finalists announced in April in lead up the The One Show awards ceremonies on May 9 and 11, 2018 during Creative week in New York.
Related News
Jan. 23, 2019
Cole will oversee all of The One Club's global inclusion and diversity programs and events
Jan. 18, 2019
New subcategories also launched specifically for single posts, ads and campaigns using Snapchat.
Jan. 16, 2019
Final entry deadline January 31, 2019.
Latest News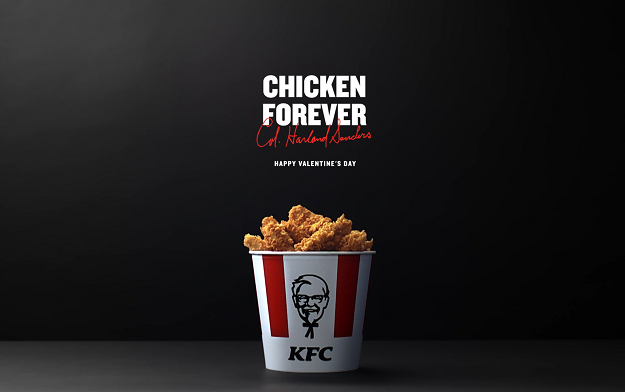 Feb. 14, 2019
Colonel Sanders Proclaims his Affection for his One True Love
Feb. 14, 2019
Apart from the obvious humoristic flirt towards the world of online dating, Timber gives attention to Husqvarna Chainsaw Academy