The One Club for Creativity and The 3% Movement Recognize 10 Women as 2018 "Next Creative Leaders"
Nov. 08, 2018
The One Club for Creativity, the world's foremost non-profit organization recognizing creative excellence in advertising and design, and The 3% Movement, the advertising industry's leading voice for gender equality and diversity overall, today announced the 10 winners of their joint Next Creative Leaders global awards program for 2018 at this year's 3% Conference in Chicago.
Developed collaboratively by the organizations in 2015, Next Creative Leaders identifies and celebrates talented creative women who are making their mark with both great work and a workplace perspective on diversity that helps change the industry for the better. While most of the 2018 honorees currently work in the US, the program has a strong global element with three winners located outside the US and half of this year's winners originally from other countries.
Next Creative Leaders for 2018 are:
Nedal Ahmed, copywriter, Droga5, New York, NY, USA
Lama Bawadi, copywriter, Leo Burnett, Beirut, Lebanon
Maddy Kramer, art director, Saatchi & Saatchi, New York, NY, USA
Julie Matheny, associate creative director, Droga5, New York, NY, USA
Mietta McFarlane, copywriter, Droga5, New York, NY, USA (originally from Sydney, Australia)
Krystle Mullin, associate creative director, RPA, Santa Monica, CA, USA (originally from Toronto, ON, Canada)
Evelina Rönnung, art director, Forsman & Bodenfors, Stockholm, Sweden
Jessica Shriftman, art director, Wieden+Kennedy, New York, NY, USA
Gayatri Sriram, digital creative head, FCBUlka, New Delhi, India
Lizzie Wilson, associate creative director, McCann New York, NY, USA
Kevin Swanepoel, CEO The One Club said:
"The One Club for Creativity has a long-standing commitment to providing programming that helps solve the industry's diversity problem as opposed to just talking about it. We created our own Inclusion & Diversity Department nearly a decade ago, and are proud to support programs like Next Creative Leaders that identify, elevate and give voice to those who are making a real difference. They are the ones who are opening the door and inspiring the next generation of women who follow in their footsteps."
Kat Gordon, founder, The 3% Movement said:
"I'm proud of the level of talent and spirit embodied by this year's Next Creative Leaders and their contribution to the industry. Half of our winners are originally from outside the US, making this a true global showcase of diversity, advocacy and opportunity for people of every ethnicity."
To make the Next Creative Leaders program as open and accessible as possible, there is no cost for entering the competition. Entrants were judged on four-to-six pieces of creative work, their background and information about how they — and their work — are pushing the industry forward and making a positive contribution in terms of diversity, mentoring and advocacy. Winners were selected by a jury of 42 top creatives, including past Next Creative Leaders winners (complete jury list).
This year's Next Creative Leaders were featured at The 3% Conference, profiled on The One Club for Creativity website and The 3% Movement blog, promoted through the two organizations' social media channels and invited to serve as judges for next year's program.
Related News
Aug. 12, 2019
New initiatives including the club's first gender equality conference for senior agency leaders slated for January in New York.
Jul. 11, 2019
No fee to enter, deadline for submission is August 9, 2019; 10 women honorees announced at The 3% Conference, November 7-8, 2019
Jun. 19, 2019
Gender balanced jury for industry's only global, cross-disciplinary, portfolio-based awards celebrating creative professionals age 30 and under
Latest News
Aug. 20, 2019
The campaign responds to the ongoing debate surrounding the negative impact of screens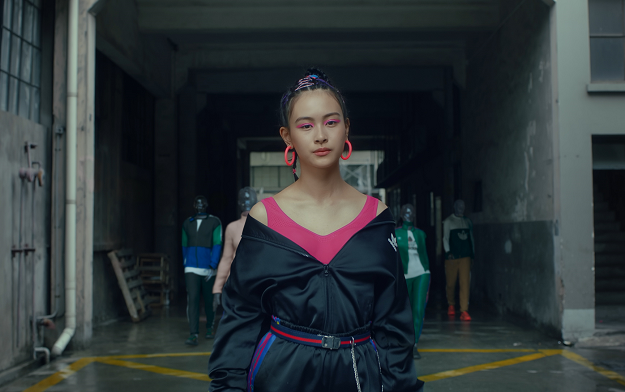 Aug. 20, 2019
C-pop idol Jackson Yee, influencer Lala Takahashi, and rapper-producer Dough-Boy star in slick new film