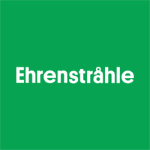 Ehrenstrahle
Ehrenstrahle is a communication agency that moves brands and businesses through creative ideas.
Jan. 14, 2021
Lenovo is one of several computer brands competing for space in a market with strong competitors
Nov. 25, 2020
Every year, knowingly or unknowingly, Swedes buy millions of pirated goods. Cheap? Yes, but not cool!
Latest News
Jul. 30, 2021
Digital and print campaign
Jul. 29, 2021
The LPGA work ran in six states