no photo available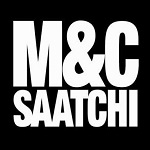 M&C Saatchi London
It's easier to complicate than to simplify. But simple thoughts prompt the strongest response. That's why Brutal Simplicity of Thought is our thing.
Latest News
Apr. 23, 2019
Many Seeds Of Change Bring Awareness To Bonton Farms
Apr. 23, 2019
The much anticipated Gerety Awards shortlist will be announced on June 15th.