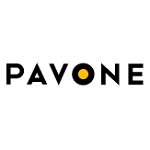 Pavone Marketing Group
PMG | Six companies. HBG. PHL. CHI. A roster of brands anyone would envy. Three core values: respect, innovation and passion.
Latest News
Nov. 27, 2020
Born Free Foundation is adopting the style and approach of sales advertising and applying it to the natural world in 'Nature's Closing Down Sale.'
Nov. 26, 2020
Great Guns director Ilya Naishuller helms the dramatic spot from Ikea Russia which encourages viewers to store their leftover food in containers.