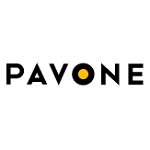 Pavone Marketing Group
PMG | Six companies. HBG. PHL. CHI. A roster of brands anyone would envy. Three core values: respect, innovation and passion.
Pavone
Where it all started. Steeped in healthcare, financial services, retail and entertainment. We've worked with brands like Mount Nittany Health, Donate Life PA, Fulton Bank, Pocono Raceway and Insulet Corporation for 26+ years.
quench
We eat sleep and drink food & beverage marketing. Brands like Sun-Maid, StarKist®, BIMBO and Turkey Hill Dairy have partnered with us to connect their brands with consumers in an increasingly crowded media environment. The work we do is nationally recognized, including our annual food trends presentation.
Varsity
We've been solely focused on connecting the mature market with brands for 25+ years. With extensive experience in aging services, we've partnered with national providers and brands like Abbott Nutrition and Comfort Keepers® to maximize the opportunities this cohort represents. Our work is fueled by nationally recognized proprietary research on technology, wellness and financial decision-making.
Leap Research & Innovation
LEAP works with national brands to develop new product pipelines through a proven innovation process. Brands like Campbell Soup Company, The Hershey Company and Johnson & Johnson have partnered with us to identify new opportunities and revenue streams to fuel growth.
Wildfig
Because the wild fig tree has some of the deepest roots in the plant kingdom, we use it as our moniker. We believe analytics has equally deep roots in any business prepared to stay relevant. It's not about the data; it's about the insights it can provide to drive decisions. We develop custom solutions for clients across CPG, financial, health care and aging services.
Market Street Trust Design Co.
Design makes the difference so we built a strategic boutique focused on brand, environmental and experiential design. Market Street Trust Design Co. has partnered with brands like Seagram's, Drydene Lubricants and Labatt to move products off the shelf and into shopping carts. The work stands up, and the results speak for themselves.
Latest News
Jul. 06, 2020
The story stems from the pen of the creatives at Jung von Matt/NEXT ALSTER
Jul. 06, 2020
Four One Club Board members including chair Susan Credle of FCB Global to speak on July 14 panel