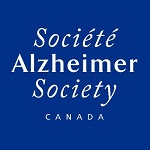 Alzheimer Society of Canada
Working nationwide to improve the quality of life for Canadians affected by Alzheimer's disease and other dementias and advance the search for the cause and cure.
The Alzheimer Society is Canada's leading nationwide health charity for people living with Alzheimer's disease and other dementias. Active in communities right across Canada, the Society offers services and programs, research funding, public education and awareness campaigns, and advocacy. We rely on individual and corporate donors, communities and health-care partners to help us carry out our vital work.
Latest News
Apr. 14, 2021
He succeeds Siobhan Kenny who announced her departure from Radiocentre
Apr. 14, 2021
A next generation AR experience for next generation cars