no photo available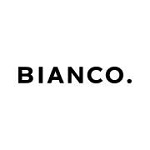 Bianco
Bianco is a danish shoe brand, located in Kolding since 1987.
Latest News
May. 21, 2019
The film's director Floyd Russ of Tool of North America was also honored at the 40th Annual Sports Emmy Awards
May. 21, 2019
Motherland director seamlessly combines a series of intimate montages for one of Ireland's leading energy suppliers.