no photo available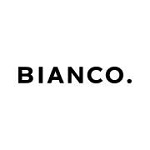 Bianco
Bianco is a danish shoe brand, located in Kolding since 1987.
Latest News
Nov. 23, 2020
New research published by Radiocentre shows that UK commercial radio listening has been significantly boosted during the November lockdown as workers spend more time at home.
Nov. 20, 2020
innocent has enlisted creative agency BMB to launch its 2021 Big Knit campaign with a set of social films featuring some very talkative sheep.