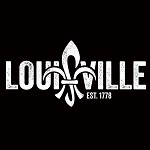 Louisville Tourism
As the official marketing organization for Louisville, the agency's mission is to enhance Louisville's economy through tourism.
May. 17, 2023
Doe-Anderson invites bourbon fans to explore where 'bourbon can take them' in new multichannel ads for Louisville Tourism
Latest News
Jun. 08, 2023
Schmackos is the top dog treat in Australia where everyone knows the brand's tagline "Dogs Go Wacko for Schmackos"
Jun. 08, 2023
Lushly illustrated and animated series, 'Rich Taste, Less Waste' tells the story of Cambio's eco-friendlier, easy-to-recycle coffee pods