Academy Award-winning filmmakers The Fines now repped in the US and Australia
Feb. 11, 2019
Interrogate, the LA/New York/Sydney-based production company with a far-reaching creative output, grows its directorial roster with the Academy Award-winning duo The Fines.
Andrea Nix Fine and Sean Fine are Oscar, Emmy and Peabody Award-winning filmmakers. The Washington D.C. residents met while they were both working for National Geographic and quickly bonded over a shared sense of storytelling — focusing on the personal, visceral, and sensory.
Sean's filmic pedigree spans three generations; grandfather Nate Fine was the team photographer for the Washington Redskins for 51 seasons, and Sean carried that torch for three seasons along its sidelines thereafter. The legacy continued within his parents as the shooting/producing duo for CBS and 60 Minutes. For Andrea, her lifelong dream to make adventure films came to life when she walked through Nat Geo's doors. From shooting an Inuit polar bear trek across Greenland, to directing a film about a 1000-pound Nile croc in Tanzania, she zigzagged across the world for the next decade capturing magnificent adventure and profound cultural moments.
The Fines' artistic partnership began sometime after the birth of their two sons, when they learned about thousands of child soldiers abducted in war-torn Uganda and decided to tell that remarkable story. And the world listened. War/Dance would go on to earn the Oscar nomination for Best Documentary. The film screened at festivals worldwide, winning the Documentary Directing Award at Sundance and Emmys for Best Cinematography and Best Documentary.
Realizing the power of film to make change, The Fines flourished in creating documentaries that garnered as much attention for their beauty as for their message. They won the Academy Award for Best Short Documentary in 2013 with their film Inocente, and their HBO film Life According to Sam made the Oscar shortlist, earning a Peabody and an Emmy for Exceptional Merit in Documentary Filmmaking. The two attribute their creative success to their romantic foundation. They've forged a partnership built on trust, collaboration, and listening, and foster a creatively open environment on every type of project they work on.
The Fines have brought their signature authenticity to the commercial world, working with clients as varied as Northrop Grumman, Panera, the Smithsonian, Gatorade, and more. Their penchant for grounded, people-based storytelling across the world shines through in the campaign they helmed for Gillette, for which they traveled to seven countries in five weeks, immersing in the local customs of each region.
When seeking new representation, it was the stellar reputation of Interrogate that put the company at the top of their list, with the duo wanting "someone that we had a personal connection with, who similarly shared and supported our ideas, and who was excited about our work."
The Fines describe their initial meeting with Managing Director/Founder Jeff Miller and Executive Producer George Meeker, saying:
"They responded to the essence of what we find meaningful and fulfilling. What we hope people notice creatively about our work, they noticed. Jeff and George immediately understood the strengths of our past projects and the direction that we want to move forward into."
Andrea and Sean are looking forward to growing with Interrogate as they explore new creative avenues and outlets. The Fines are currently in development on two narrative feature projects and a broadcast series, while also developing a Broadway musical and launching a social impact studio.
Related News
Aug. 19, 2019
She has been a fan of 1stAveMachine since her early days as a filmmaker
Aug. 13, 2019
In the newly created role, Lore will be responsible for diversifying the agency's research & insight function
Aug. 12, 2019
New initiatives including the club's first gender equality conference for senior agency leaders slated for January in New York.
Latest News
Aug. 20, 2019
The campaign responds to the ongoing debate surrounding the negative impact of screens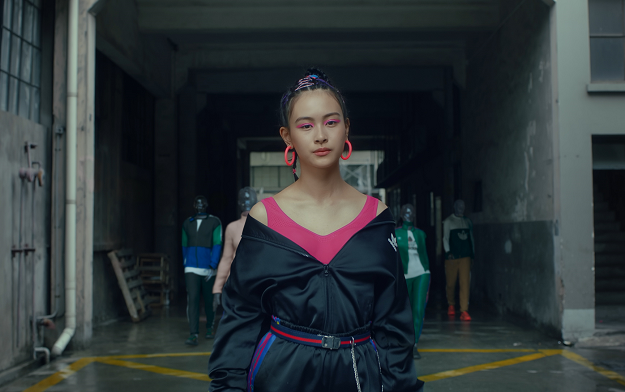 Aug. 20, 2019
C-pop idol Jackson Yee, influencer Lala Takahashi, and rapper-producer Dough-Boy star in slick new film