Ad of the Day | Nordic retailer gets into Christmas Ad Battle
Dec. 08, 2018
Elkjøp, the biggest retailer of home electronics in the Nordics, gets into the Christmas Ad Battle, as pioneered by brands like John Lewis, with the four-minute long emotional film "To Give More" – that calls for reflection this Christmas. With the film they want to encourage a deeper consideration behind gifts, so they can last forever and become more than things.
In the Christmas film "To Give More", we follow a young girl who visits a distant, older relative for Christmas. He seems like a lone wolf, but they have a lot in common. As she sparks memories of his past, he decides to give her a gift she will remember forever. His gift is filled with adventure, love and loss, and it permanents their bond as their lives intertwines in a magical way – despite his life taking place in the past, and her life is yet in front of her. The story shows us what it means to give more than a gift.
Eddie Hernandez, Nordic Marketing Manager at Elkjøp Nordic, says:
"With this film we want to inspire our customer to give Christmas-presents with meaning, so that they become more than just things. When it comes to personal gifts, the context and the thought behind it, is more important that the product itself."
The film is supported by a survey, conducted on 4000 people in the Nordic region that shows that 64 percent think it's nicer to give than to receive gifts during Christmas. And 9 out of 10 think it's important that the recipient appreciate the Christmas gift. At the same time, we see that the trend of impersonal Christmas presents is increasing, games that call on purchases without reflection, such as Secret Santa. Now Elkjøp wants to go against consumption without reflection and lift the importance of giving thoughtful Christmas presents to their loved ones. With the film, Elkjøp wants to show what a gift really can mean. To give more, and let the gifts become more than just gifts.
The film is made by the creative agency NORD DDB in collaboration with Bleck and director Rune Milton. It's filmed in Lithuania and South Africa and will be broadcasted in Norway, Sweden, Denmark and Finland starting December 3rd.
Related News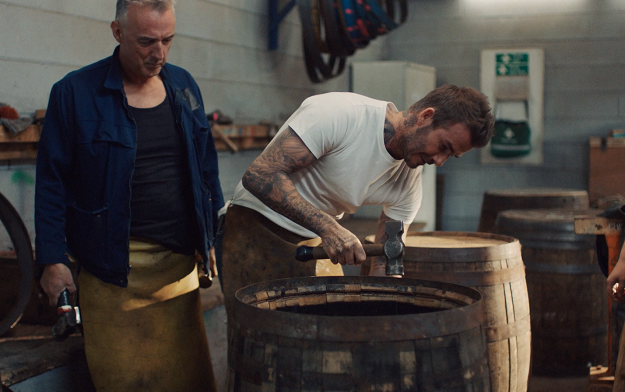 Nov. 22, 2019
The service production company's extensive experience working with high profile talent supports the scenic new whisky spot from adam&eveDDB
Nov. 04, 2019
When journalists seek truth, they too often find death.
Sep. 30, 2019
The film can be viewed, as of today, on French television channels and online
Latest News
Dec. 05, 2019
Six out of ten in the creative/media industry don't think it's progressive
Dec. 05, 2019
Leverage reduced to lower end of target range; share buyback to commence shortly