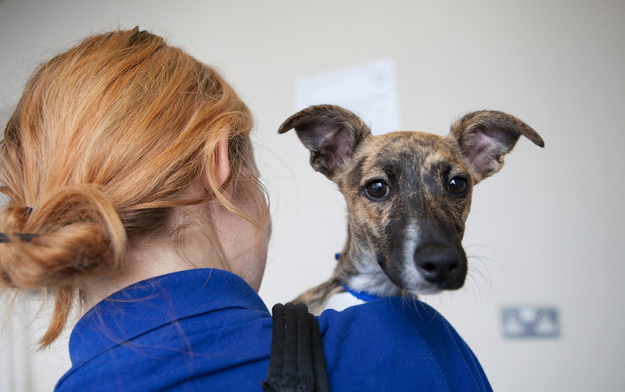 Battersea Dogs & Cats Home appoints Blue State as strategic digital partner
May. 13, 2019
Leading UK charity Battersea Dogs & Cats Home (Battersea) has appointed Blue State Digital to help evolve its digital strategy.
Values-led campaign and creative agency Blue State will be working with Battersea to create a 'Digital Innovation Forum' within the organisation, looking at how online tools and technologies can support Battersea in achieving its strategic aim of changing the way animals are rehomed, and to create innovation across the rescue and rehoming industry.
The collective outputs from the Forum will underpin the overall vision for digital across Battersea. Projects, which will be run in monthly 'sprints', might involve changing audience attitudes through digital innovation, sharing Battersea's knowledge in the UK and overseas, or developing and mobilising Battersea communities. The Forum will work on these ideas across the organisation, engaging stakeholders and building capacity across relevant teams.
Blue State Digital was appointed as a result of a competitive pitch and the agency will work closely with Battersea's digital team, as well as its brand, content & communities, performance, fundraising, and operations departments.
The appointment follows an assessment of Battersea's digital communications, undertaken by Blue State last year. This allowed the charity to understand its position and performance within the landscape and identify how it could better reach and engage the right audiences as they embark on their rehoming journey.
Battersea joins a growing client list for Blue State's UK arm; the agency's roster now includes Google, Lloyds Banking Group, Tate Modern, Co-op and UNICEF UK.
Lauren Rayner, head of digital at Battersea Dogs & Cats Home, said:
"Battersea has a hugely ambitious plan to change the perception and practicalities of animal rehoming over the next few years, and Blue State Digital has a proven history of helping brands and charities deliver meaningful results through digital innovation."
Hannah Johnson, managing director of Blue State's UK office, said:
"Battersea is a much-loved charity in the UK. There's no other name quite so synonymous with rehoming the nation's dogs and cats. We want them to continue to meet the needs of their audiences and pre-empt emerging trends in the digital space by equipping them with the best tools to do so. With the Digital Innovation Forum, we will create a microcosm for ideas to flourish and grow, broadening Battersea's reach and understanding to create positive progress for Battersea across the wider rehoming industry."
Related News
May. 22, 2019
Freshly Launched 18,000 Square Foot Production Studio Elevates Productions With Multiple Stages, Production Offices & A Premiere Prep Kitchen
May. 21, 2019
The film's director Floyd Russ of Tool of North America was also honored at the 40th Annual Sports Emmy Awards
May. 20, 2019
At Interrogate, Mallal will continue to craft stories across various formats.
Latest News
May. 23, 2019
Latest campaign for The Times of India by FCB India
May. 22, 2019
Freshly Launched 18,000 Square Foot Production Studio Elevates Productions With Multiple Stages, Production Offices & A Premiere Prep Kitchen