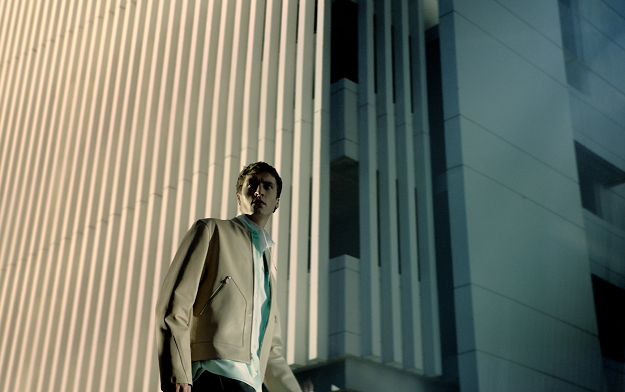 Birth LX Releases "A Fragrance Beyond the Lines" for Hermes H24 Launch
Mar. 05, 2021
The launch of a new fragrance always represents the birth of a new sensorial era for an emblematic maison such as Hermès. And so, to introduce the new perfume "H24", Hermès turned to Birth LX, the luxury division of international production house Birth.
Directed by Jan Gleie, photographed by Christopher Anderson and conceived by Creative Director Fabien Mouillard at Publicis & Nous, "A Fragrance Beyond the Lines" invites audiences on an immersive journey revealing new perspectives.
These perspectives guide the steps of a young man as he walks through urban landscapes, the forest, and among the striking buildings of a reflective city. It is this last city, where his journey ends, where up is down and down is up, here, where he is beyond the lines. Thanks to director Jan Gleie's talent for combining layers, colours, and textures in a manner that feels utterly contemporary, "A Fragrance Beyond the Lines" perfectly highlights the​ ​sophistication and freshness embodied by H24.
The campaign launches March 5th on TV, press, digital 360, billboards.
Related News
Apr. 19, 2021
Birth Director's love letter to electronic music duo
Mar. 11, 2021
The campaign was unveiled on TV and online Monday March 1st.
Nov. 25, 2020
Brand Station, Change, and Birth created "We Still Need Us" for Les Restos du Coeur to raise awareness and encourage donations.
Latest News
Apr. 21, 2021
'Simplicity is the best policy'
Apr. 21, 2021
Tuesday, April 27 Swedish Creativity Christina Knight, Emma Eriksson and Linda Elers