BoConcept appoints We Are Social to lead new global Pinterest strategy
Nov. 05, 2019
BoConcept, the Danish bespoke interior design company and furniture retailer, has appointed socially-led creative agency We Are Social as a global social media partner, with a focus on Pinterest.
We Are Social will develop a global Pinterest strategy with the aim of driving quality traffic to BoConcept's 300+ retail stores around the world. It will also look to position BoConcept as a source of inspiration for those updating their homes.
We Are Social will create an editorially-led content calendar for BoConcept's Pinterest channel, supporting wider business and communications initiatives such as new product launches and brand partnerships. This always-on content stream will be supported by the creation of social-specific assets for Pinterest.
The appointment comes as the brand looks to streamline its user experience on social. We Are Social's London office recently completed a pilot period with BoConcept, where it relaunched the brand's global Pinterest accounts.
Paula McGuinness, chief marketing officer, BoConcept, said:
"Pinterest has long been a key source of inspiration in the design and home decor space, but recent upgrades to its discovery and e-commerce functionalities have made it an even more crucial platform for us. We wanted to find a new creative approach which would enable us to engage and inspire key audiences online and drive interest back in-store. This appointment reflects our confidence in the agency as a long-term, global partner."
Jim Coleman, UK chief executive, We Are Social, commented:
"BoConcept is a highly regarded company with a strong brand aesthetic and beautiful products - this makes it the perfect fit for Pinterest. We're delighted to have the opportunity to work with a global brand that is investing in Pinterest as a significant part of its marketing strategy - it's the kind of brief that doesn't come around often enough. It'll be a great opportunity for us to think creatively and use the new multiple new brand-focused formats that Pinterest now offers."
Related News
Nov. 12, 2019
We Are Social is setting its sights on the Canadian market with the launch of its 15th international office, in Toronto, Canada
Nov. 11, 2019
BMB will work on the brands integrated business across a range of projects
Nov. 11, 2019
In Barbie's 60th year, the brand has partnered with Virgin Atlantic on a campaign that shows girls different careers at Virgin Atlantic
Latest News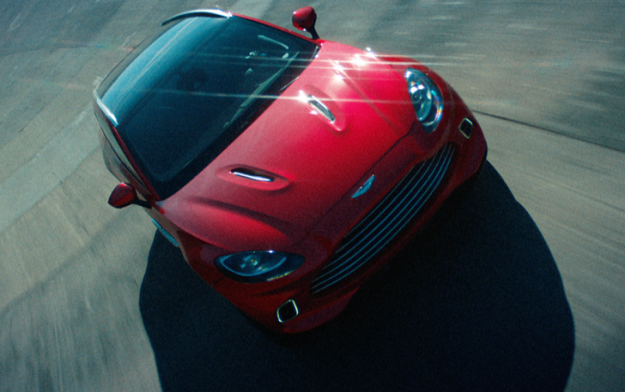 Nov. 21, 2019
Light, dynamism, and emotion come together for the global reveal of Aston Martin's first-ever SUV from Prism and Great Guns
Nov. 20, 2019
Heartwarming Festive Film Tells the Tale of Two Inseparable Food Lovers