Episcopal Priest Launches a "Blessed" Tequila Brand to Benefit Refugee Children
Feb. 06, 2023
There's no shortage of tequilas on the market, but until now, none could lay claim to the supernatural.
Sanctus Aquam Premium Tequila heeds a higher calling helping migrant children escape violence and poverty and it is literally blessed by its founder, progressive Episcopal priest Rev. Lorenzo Lebrija.
All proceeds from the sale of Sanctus Aquam, which is Latin for "holy water," are donated to Border Compassion, a nonprofit dedicated to assisting refugee children at the U.S.-Mexico border.
The brand aims to popularize that fact and the passion of Rev. Lebrija with the help of new creative produced pro bono by ad agency Cornett, based in Lexington, Kentucky.
The "Blessed Tequila" campaign showcases the superior quality and selfless mission of Sanctus Aquam, a 100% blue agave blanco tequila expertly distilled in Jalisco, Mexico.
Fr. Lebrija said:
"If you think of holy water as an instrument to carry God's grace, then is this tequila not an instrument to carry God's grace to a population that's on the margins and forgotten? It's not the holy water we think about used in churches or to bless people, it is holy in the sense of what it's meant to do."
About two years ago, Lebrija was in Mexico, where he supports a shelter for children and an orphanage. The shelter's power had been turned off for weeks.
Lebrija recalled a century-old legend about a Mexican priest who was able to save a similarly struggling orphanage after he inherits a tequila factory and cleverly skirts Prohibition laws by disguising his product as "Sanctus Aquam."
Lebrija thought:
"I could do that."
Today, Sanctus Aquam aims to raise $100,000 per year for children's shelters in Mexico by selling small quarterly batches of premium tequila online and at select retailers. The price per bottle is $84-$89 plus tax and shipping, which allows Border Compassion to make enough per bottle to provide full room and board for a family in the shelter for one month. Production is limited to 300 cases (1,800 bottles) per year, which allows Sanctus Aquam to shelter and feed 150 families for an entire year.
Lebrija said:
"There isn't one salary in any of this. The importer has forfeited any fees, and I only have to pay taxes to the federal government. Everyone helping me realizes this is for a good cause, so when we say 100% of the profits, we mean it."
Related News
May. 12, 2023
Alexis Wilkinson, a "writer, humorist, director and nice lady," has joined the independent, female-owned ad agency
Mar. 16, 2023
When people think of Kentucky, they should think of Lexington
Jan. 25, 2023
83% of travelers say that reviews play an essential role in their booking
Latest News
Jun. 02, 2023
Sioux & Cyranos is the Spanish agency of the year and Mamma Team is the Spanish production company of the year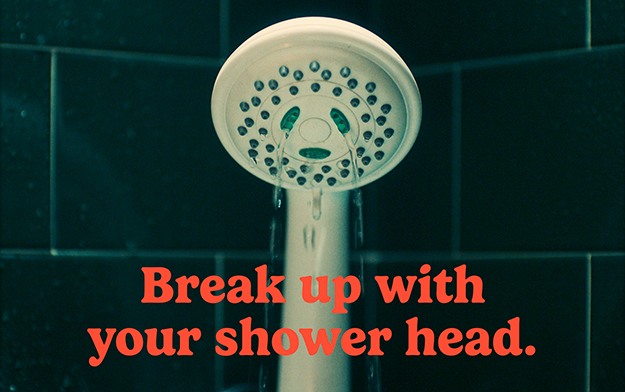 Jun. 02, 2023
British sex toy brand Love Not War is introducing "sustainable orgasms" in an influencer and social campaign by DUDE London