FCB Inferno reveals David Vintiner's TRANSHUMAN as the latest of their Interesting Art exhibitions
Mar. 07, 2019
FCB Inferno is proud to be showing David Vintiner's work as the latest installment of its in-house bi-monthly art exhibitions, which can be seen at their central London office. The series, 'TRANSHUMAN', captures the way in which technology can improve the human condition.
After the success of the agency's first exhibition (Tanoa Sasraku-Ansah's 'Outdoorzy Types' series), FCB Inferno is continuing to showcase challenging and powerful artists as possible in order to expand on and redefine the meaning of creativity. As the Interesting Art project continues, it goes to prove how we should embrace the new and the different to be inspired to produce fresh and pioneering ideas for brands.
Vintiner's 'TRANSHUMAN' is an original and in-depth project which addresses the newly emerging, symbiotic relationship between biological and technological evolution. As technology and access to technology becomes ever more democratised it fosters a culture of hacking, disruption and invention, allowing individuals to design their own evolution. The partnering of biology and technology has brought into being the Futurist and Transhumanist thinkers, whose backgrounds range from academia through to experimental bedroom hackers.
The exhibition is a product of 4 years of work, with Vintiner and art director Gem Fletcher flying all over the world, from London, to Moscow and Austin, Texas, USA in order to document this movement. The work has been divided into 3 main chapters: People overcoming medical trauma and using advanced technology to re-gain control of their lives and redefine prosthetics, the DIY-ers who are actively introducing technology to their own bodies in the hopes of transcending biological limitations, and lastly the post human Transhumanists who are seeking immortality, through the belief that medical advances combined with developments in AI will, in our lifetime, allow for a human to indefinitely postpone ageing and death.
David Vintiner is a master observationalist, and curiosity is the lifeblood of his work. He has a unique ability to both uncover the weird and wonderful, and also transform the mundane into the miraculous. His work makes you look at the world differently, revealing a new perspective on things we thought we knew. His projects focus on human behaviour, his sensitive, subtle approach allows him to appear native in even the most bizarre scenarios. Vintiner's distinctive visual style marrying cool tones with graphic compositions, brings a quiet intensity to his work. He regularly shoots editorial work for the likes of The Guardian Weekend Magazine, The Sunday Times Magazine, Esquire and Wired and has been selected for numerous awards including the Taylor Wessing Portrait Prize. Several of his portraits are included in the National Portrait Gallery's permanent collection.
Chief Creative Officer, Owen Lee says:
"In life you can choose either to run away from the unknown or embrace it. With the emergence of newer and more developed technology, what once seemed impossible, is now just within our reach. This exhibition shows how the lines between imagination and reality become more blurred than ever before and acts as inspiration in successfully creating a platform where new ideas can quickly become revolutionary. "
David Vintiner said:
"What we are seeing within the transhumanist movement is an impatience at the speed of biological change. All the people featured in this body of work are seeking to take evolution into their own hands, to overcome any biological imperfections and enhance us to fulfill our potential. They do not fear technology, it is the key to determining the very future of humanity."
Related News
Jun. 25, 2019
Each job title has given its own logo, inspired by Marvel artwork, which is now live on Instagram
Jun. 24, 2019
An extraordinary object already cult that is aimed at all those in search of the unexpected.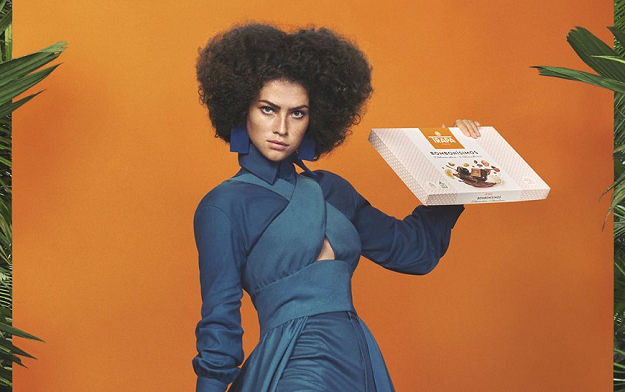 Jun. 07, 2019
This photograph was published as a press ad in different national magazines, alongside a documentary
Latest News
Jun. 25, 2019
A new video campaign honors the spectrum of LGBTQ+ humanity
Jun. 25, 2019
Each job title has given its own logo, inspired by Marvel artwork, which is now live on Instagram