Flesh and Bones Doubles Down on Creativity with Signings of Oh Yeah Wow and Kevin Antoine
Feb. 02, 2021
Flesh and Bones expands its roster with the tandem signing of multifaceted artists Oh Yeah Wow and Kevin Antoine. The boutique production company was recently launched by Executive Producer Rob Traill, former Partner and Live Action EP at Detour Films, and seasoned commercial Director Tony Benna, former Creative Director at Mekanism.
Darcy Prendergast, AKA Oh Yeah Wow, is an internationally renowned director, animator, and writer who delivers the perfect blend of real and surreal. Building upon his humble origins in stop-motion and clay animation, he co-founded the Australian production, VFX, and animation collective Oh Yeah Wow. Whether the project is a music video, ad campaign, or TV series, the activating force for Oh Yeah Wow is being inspired by the challenge. For him, it's all about balance and having an outlet to flex his creative muscle.
When Tony Benna connected with Oh Yeah Wow, they clicked straight away, given that they both started out in stop-motion.
Oh Yeah Wow says:
"I just want to make art and grow, a philosophy Flesh and Bones align with me on. Their ethos reflects my own insatiable thirst to make art. I'm never not inspired, and these guys are never not driven. It's a brilliant combination."
Oh Yeah Wow has helmed work for musicians such as Gotye, Neil Young, J. Cole, and Green Day. His video for "Time to Go" for Wax Tailor featuring Aloe Blacc can be singled out as both naive and genius. The tale of a magical octopus toy which can turn things blue with its touch, Oh Yeah Wow shot the piece guerilla-style, shooting with two puppets and two cameras in the middle of winter, painting public property completely blue without permission.
Winner of the 2018 Australian Academy of Cinema and Television Arts pitch, Oh Yeah Wow helmed the AACTA-nominated "Monster's Playground" and is the creator of the Nickelodeon mini-series "Supa Phresh." His films have screened at SXSW, Annecy International Animation Festival, Sydney Film Festival, and the Guggenheim Museum. Having amassed a staggering 14 Vimeo Staff Picks, Oh Yeah Wow was previously represented by Caviar in the U.S., and is currently repped by Birth in France and Caviar in Belgium.
Predergast heads to the Flesh and Bones roster alongside another all-around creative. A true polymath, Kevin Antoine is a director, art director, and illustrator who has been creating vibrant and lush moving pictures for almost ten years. Raised in Belgium, he began his career as a freelance graphic designer. Ever curious, he continued lifting the proverbial stones in order to find the hidden treasures underneath, leading to his evolution into advertising, working first as an art director and then as an editor.
His background in animation and illustration allows him to bring dynamic energy and a graphic aspect to his films. Antoine has thrived in the spaces where his many skills overlap and converge, even finding a niche in the food advertising space with visual delights for Godiva, Orpheé Vodka, and Pierre Balthazar's The Restaurant in Brussels. Throughout his career, he has been simultaneously creating brand content, visual designs, and illustrations, deftly shifting between mediums to realize his full artistic vision.
The creative diversity that Antoine has honed over the years has enabled him to run almost all aspects of production. In joining Flesh and Bones, Antoine will be focused on kindling his creative spark by mixing various techniques and approaches - live action, animation, stop motion, photography - always mindful of balancing his striking visuals and graphic elements with story.
Antoine says:
"As I've matured as a director I've been wanting to partner with a company led by people who truly understand what it means to invest in the art, and not be so concerned with the bottom line. Rob and Tony get it. I'm feeling very motivated by the opportunity to work with them and excited to see where this next step in my artistic journey leads."
Rob Traill says:
"Kevin and Darcy may be very different in what they create, but each of them share a remarkable dedication to the craft and a unique point of view. Darcy's immense focus and originality, and Kevin's vivid visuals and varied experience are ideal additions to the roster we are building at Flesh and Bones - art-forward and unafraid."
Flesh and Bones opened in 2020 with an eclectic roster of directors fluent in media-mixing, including Aaron Ray, Bryce Wymer, The Gnar Gnar Honeys, Adam Avilla, and Tony Benna. A boutique production company based in Los Angeles and Charleston, South Carolina, Flesh and Bones is driven by the mission to create and disrupt by pushing the boundaries of traditional filmmaking and content creation.
Related News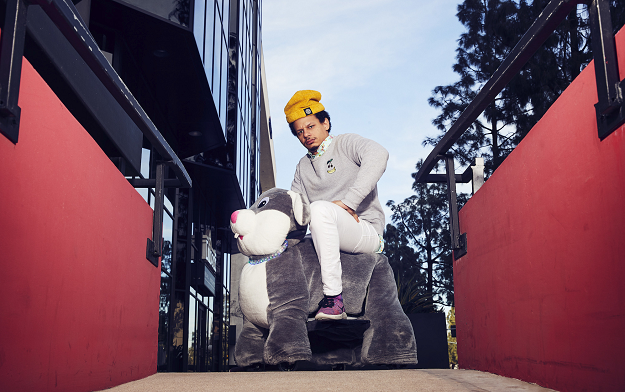 May. 06, 2021
Eric Andre is a comedian, actor and director
May. 05, 2021
Derek has music supervised and curated music for a variety of creative ventures
May. 03, 2021
Her work is powerfully human, character - driven, and organically profound
Latest News
May. 07, 2021
Director's contemporary twist on classic Frankenstein movies brings Paloma's 'Monster' to life
May. 07, 2021
The only thing that matters