HAMLET Sign Julien & Quentin to Roster of Directing Talent
Mar. 26, 2020
The latest signing to international production studio HAMLET is new talent directing duo Julien & Quentin, for representation in Belgium, Holland, MEA, Japan, South East Asia and China where HAMLET also has an office.
The two young directors that met in college boast an incredible multidisciplinary background in craft and directing skill which upholds them as part of the new generation of directors. Their skillset covers the spectrum of creativity from animation, to composing their own music, to editing.
Their most notable work is the well lauded Puma 'Flow' which shows two football fans discussing the fundamentals of 'flow' which then proceeds to launch into a madcap medley of dance, poses and un-flashy cameos from Luis Suarez and Marco Reus amongst others.
Julien and Quentin's approach to a brief is to find each film's unique 'language' and figure out how they can best serve the story or the message. Their style doesn't follow a specific format in any way, and each project is significantly different from the other, however the only constant is to approach each project with the right combination of exploration and enthusiasm.
Inspired by pop culture, internet culture, indie films, photographers, choreography and hip hop, they cite their current favourites as Harry Gruyaert, Steven Spielberg, Infinite Bisous and Martin Parr.
Jason Felstead, co-founder and EP of HAMLET said:
"These guys are exactly what we look for when signing new talent. As producers, we found their qualities of working with such a broad range of skills very exciting, and they have this rare ability to define very clearly what they have in mind which helps our agencies and clients to envision what they will get from Julien & Quentin."
Julien Martorell, one half of Julien & Quentin added:
"Before meeting Hamlet, we were already very aware of the roster of directors they represented, they did a lot of projects on our Vimeo 'Like' list! We started working on a project together, and very quickly we felt comfortable, supported, and on the same page with the rest of the team."
Related News
May. 13, 2020
Tuning In Livestream replaces Radiocentre's annual flagship conference
May. 11, 2020
The collaboration is a return home for Gay Guthrey, who relocated to Austin two years ago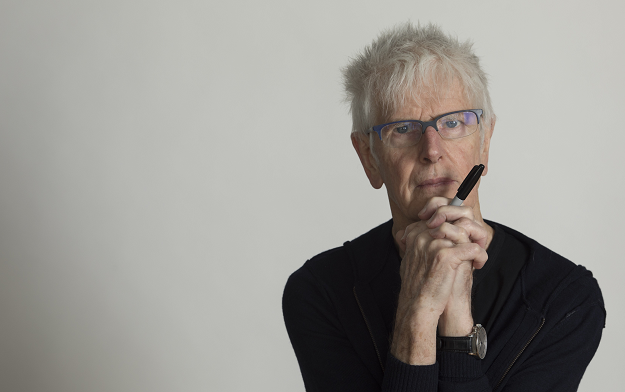 May. 05, 2020
In the new role, Isherwood will bolster existing club programs
Latest News
May. 25, 2020
The film first aired this weekend during Britain's Got Talent and will be amplified across TV, VOD and social media throughout May and June
May. 22, 2020
"Bounce", done with Pulse Films and Framestore, was also awarded Best of Discipline in Advertising