HelloFCB+ and the City of Cape Town tell South African men to lead by example in a provocative campaign against gender-based violence
Dec. 11, 2019
A new campaign for the City of Cape Town by advertising agency HelloFCB+ is addressing damaging gender-based attitudes that generally go un-challenged.
The campaign, titled "Boys Do What Men Teach Them", takes a hard look at the realities around the normalisation of gender-based violence through men's perceived "innocent" and "victimless" actions (such as locker room talk, rape jokes, and the objectification of women) and by not speaking out against it when they see these things happen.
Three content pieces were created, each showing how the actions of men creep into the world of young boys, and the very real consequences. One video sees a young girl's first encounter with a young boy objectifying her, while the other two show a young girl's first encounter with a catcall and a young boy's first encounter with a sexist and inappropriate joke.
HelloFCB+ CCO Mike Barnwell said:
"It's these actions, and inactions, that young boys see happening on a daily basis and as a result, think that this is how a man should act. In reality, it's our responsibility to teach the next generation of men how they should behave so that we can break the cycle of gender-based violence."
#16DaysOfActivism is an international campaign to challenge violence against women and girls and takes place from 25 November (the International Day for the Elimination of Violence Against Women) to 10 December (Human Rights Day). It's a time when South Africa stands together with women and children to send a clear message that gender-based violence is not welcome in this country.
Director of Communication for the City of Cape Town, Priya Reddy added:
"This was a really exciting campaign for the City and one we are so proud of. As a local government, we don't always allow ourselves to be as bold as we would like. But we have seen how much gender-based violence affects and matters to our residents and felt it was our duty to get involved in the conversation. And it was time to focus the conversation on men and how it is solely their behaviour that can either perpetuate or stop the cycle of GBV."
Related News
Jan. 14, 2020
The TVC launches on 17th January and is supported by an OOH and a big digital and social push
Jan. 03, 2020
At GoodLife, every Canadian can get stronger...
Dec. 18, 2019
The ad is supported on social media with a 7-day Christmas Colour Poll, encouraging the nation to choose the Valspar colour
Latest News
Jan. 24, 2020
The powerful spot uses stunt performers and intricate photography to highlight the impact of using a mobile phone whilst driving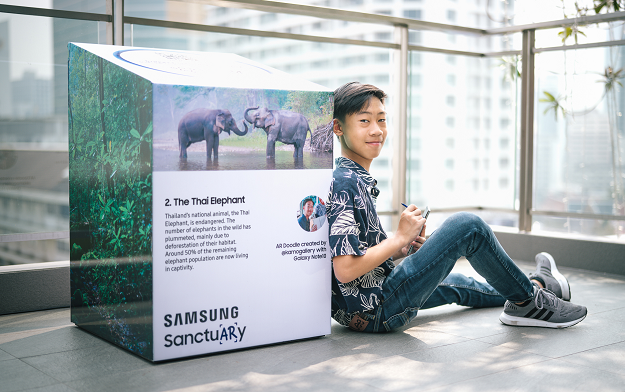 Jan. 24, 2020
The 'SanctuARy' uses the power of technology and social media to raise awareness about endangered animals in Thailand, inspiring people to take action.