KFC and Sid Lee Get Fans Back in the Game with "The Match Before the Match"
Aug. 13, 2020
After a 5-month hiatus, football is back on. To celebrate the return of the Champions League on August 12th, KFC issued a challenge to all players online: "The Match Before the Match". One week before the official "Atalanta v PSG" match, KFC tweeted the challenge, reaching 2.8M users, inviting gamers on Twitch to pit the teams together on FIFA. For seven days, gamers played out their predictions and shared them with KFC on Twitter via the hashtag #lematchavantlematch.On the day of the match, gamers gathered to watch the real showdown and find out who had the closest outcome. During the live show, KFC and its agency Sid Lee set up a war room to analyze and compare the games of the players against the official match in real time.
The winner, who predicted PSG's victory with a score of 2-1, was offered KFC deliveries for himself and his friends during each of the remaining championship games. The operation, which ran from August 5th through the 12th, further anchors KFC in pop culture. Using Twitch, FIFA, and UEFA, the brand is able to reach their core consumers, millennials and gen Z, and firmly establish KFC as a game day ritual, online and off.
Related News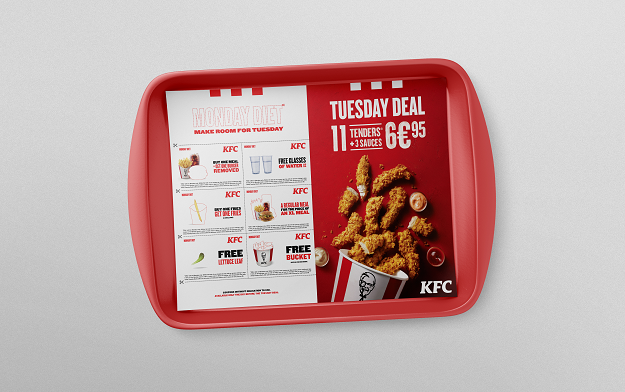 Jul. 24, 2020
New series of unexpected coupons helps customers make room for Tuesday
Jul. 22, 2020
The film will run online in European markets.
Apr. 17, 2020
SKYN allows you to skip ads… but not foreplay.
Latest News
Oct. 22, 2020
Sebastien has created campaigns with major global brands such as Samsung, Durex and Google.
Oct. 12, 2020
Brady has directed over 1000 commercials, four narrative feature films, three feature documentaries, and one Netflix Comedy Special