Lord Danger and Mike Diva Attack Life's Doldrums In "Devil May Cry 5" Trailer for Capcom
Mar. 11, 2019
Trapped in a mind-numbing hellscape of suburban apathy? Thanks to the imagination of Lord Danger's Mike Diva, we now know that Devil May Cry 5 is the cure. The trailer announces the availability of the highly anticipated installment of Capcom's wildly successful action series - evoking the dreary tone of an anti-depressant ad before evolving into a game-infused mega-fantasy. Neighbors use swords to trim hedges, the immaculate dinner host throws down a flaming gauntlet to tenderize the dinner roast – you get the gist. The trailer is the perfect blend of Diva's absurdist sensibilities and the fast-paced, stylized combat that the Devil May Cry series is known for. Executed in its entirety by Lord Danger's creative production studio, the trailer integrates seamless creative direction, production, editorial, CG, sound, and music in-house.
Director Mike Diva says:
"As a fan of the Devil May Cry series, I wanted to create something that really captures the franchise's over-the-top style. We were thrilled when Capcom basically said 'go for it,' and let us go nuts."
Lord Danger Founder/EP Josh Shadid elaborates:
"Working with Capcom was an absolute dream. They came to us with an amazing brief – create a trailer for Devil May Cry 5 without using gameplay footage. We enlisted Mike Diva as both creative director and director, and built a team to execute the project entirely in-house, taking full advantage of our 360 model. With projects strained by cost, timing, and scope becoming more of the norm, we've found our greatest strength is turning a challenge into an opportunity to make something greater. We can't wait to work with the Capcom team again, and push the boundaries of what's possible."
Charlene Ingram, Director of Brand Marketing, Capcom USA, says:
"Lord Danger worked closely with our teams in both the US and Japan to craft a stylish and action-packed trailer that helped capture the over-the-top essence of our game while channeling the feeling of being right in the heart of the action. Josh, Mike and the whole team were fantastic, hands-on, and collaborative throughout the process. We can't wait to see what people think of the piece they created."
In the Devil May Cry series, brute action alone isn't enough to defeat the demons — the game grades you on style for how you are providing said demons with the most epic of beat-downs.
Devil May Cry 5 is now available on Xbox One, PlayStation 4, and PC.
Related News
Aug. 05, 2019
Kovac will direct his first feature film, an 80's homage thriller "Coming Soon," in 2020.
Apr. 09, 2019
The spot was brought to life in a unique production partnership between Lord Danger and Hungry Man UK
Mar. 28, 2019
FXX approached Lord Danger for a sixty-second 'remix' music video style promo
Latest News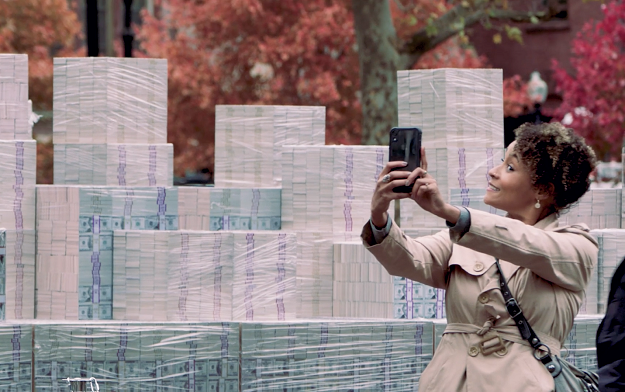 Dec. 05, 2019
The promotion will run through the holidays and early 2020, with video production by ELEMENT Productions
Dec. 05, 2019
Six out of ten in the creative/media industry don't think it's progressive