Lucky Expands Representation Collaboration With Samuel Guthrey
May. 11, 2020
Samuel Guthrey, the next iteration of Gay Guthrey & Associates, has expanded its collaboration with Lucky (Lucky 21 + Lucky Post) to encompass Midwest and Texas representation. The collaboration is, in many ways, a return home for Gay Guthrey, who relocated to Austin two years ago.
A native of Texas, Gay Guthrey and the founders of Lucky share a long history and friendship that goes back to the nascient days of their respective careers. Gay was encouraged by a then rising director Jeff Bednarz to transition from an agent to rep. She quickly learned what the job entailed and fell in love with a career of connecting people. Moving from Texas to Los Angeles and Chicago, Gay became one of the industry's best known reps, and founded her own agency Gay Guthrey & Associates.
Gay Guthrey explains:
"Moving back to Texas, to the amazing city of Austin, has allowed me to reconnect in a deeper way with the industry here, and the timing was right to expand my role with Lucky. Lucky has an exciting, integrated talent offering by people who have my heart. That's a perfect combination and a great compliment to our company roster, both here and in the Midwest."
Co-Founder/CEO Tammie Kleinmann comments:
"Gay was an integral part in building the foundation of what would eventually become Lucky today. The injection of her pioneering spirit, drive, and unwavering focus truly set us up for success as we grew into this industry. Having her re-engage with us in the market from which we all collectively began brings with it a completeness that is so welcomed."
2 ½ years ago Gay partnered with long-time friend and agency client, Rowley Samuel, in order to better serve both Advertising and Production clients. By combining their expertise and relationships, Rowley and Gay are able to provide unrivaled creative solutions for commercial filmmaking, digital experience, and branded content and entertainment.
Related News
Jun. 16, 2020
As the world begins to open up, "Electrified" is a filmic vision of momentum and possibility...
Jun. 15, 2020
They move to Serviceplan France from Marcel Agency under the direction of Daniel Perez and Hervé Poupon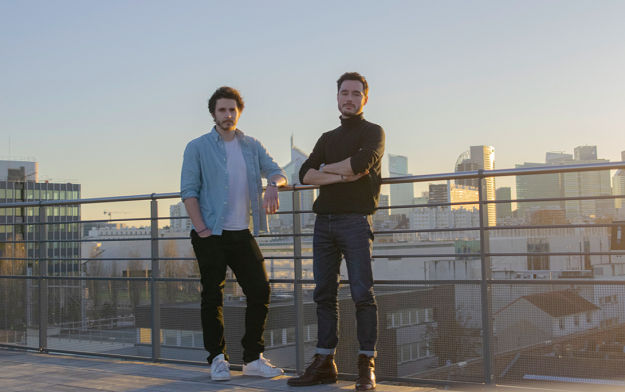 Jun. 01, 2020
Bigot and Le Coz strengthen the creative team under the leadership of Creative Directors Daniel Perez and Hervé Poupon
Latest News
Jul. 06, 2020
The story stems from the pen of the creatives at Jung von Matt/NEXT ALSTER
Jul. 06, 2020
Four One Club Board members including chair Susan Credle of FCB Global to speak on July 14 panel