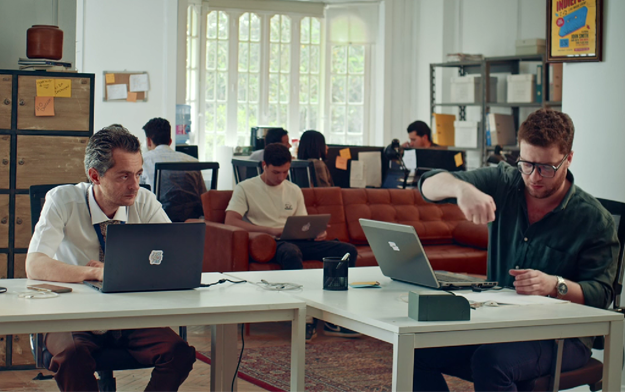 Nescafe Campaign, Without a Nescafe: The Unattainable Cup of Coffee
May. 12, 2022
It all started with a single-minded client brief; Nescafe coffee sales value decreases year on year during the Holy Month of Ramadan in Egypt and the Middle East as consumers spend from around 11 – 12 hours a day fasting and break their fast with traditional beverages such as Karkade, Jallab, Amar Al-Din or Carob Juice. The challenge is double trouble, as the period between breaking the fast and sleeping is only 4 – 5 hours; which leads to the incremental decrease in consumption of coffee, especially with Nescafe which is a market leader in the category.
The creative idea started with a human insight: Most savored morning coffee becomes a forbidden fruit during Ramadan. It is the one thing that's on everyone's mind whether they're commuting, working, studying, or playing. For more than 12 hours, people want what they can not have - a Nescafe. And during the last ten days of the holy month, the matter heightens, with only one thing that comes to mind, when is Eid Al Fitr, the end of the month-long-dawn-to sunset fasting is arriving.
So for the campaign, the agency decided to launch 10 days prior to Eid El Fitr with the creative concept: Eid can only start with a Nescafe.
The film featured the most savored feeling of preparing and drinking a hot Nescafe cup of coffee, bit by bit. Yet, here's the surprise… there was no Nescafe. A light-hearted and excruciatingly real approach, won the hearts and minds of viewers as they too felt the insane craving for that unattainable cup of coffee during their fast.
In less than 24 hours, the campaign went viral as the first-ever commercial for Nescafe, without a Nescafe. Coffee lovers everywhere resonated with message; which directly impacted the campaign viewership, engagement as well conversion to sales.
Related News
Dec. 17, 2020
The soundtrack is an original soundtrack that has been composed for this series
Jun. 24, 2020
An Arab retailer tackles the (untapped) taboo topic of single moms
May. 03, 2020
An unprecedented Ramadan due to COVID-19 crisis
Latest News
May. 26, 2022
Campaign was created by independent creative agency DUDE London
May. 25, 2022
Pantene launches #HairHasNoGender campaign with Valtech Radon