OMO launches a ground-breaking innovation in the world of in-store sampling: the OMO Tag
Jan. 28, 2019
To overcome the difficulty of grabbing people's attention at traditional shopper marketing points and reinforce its "Dirt is Good" brand purpose, OMO Detergent – a Unilever product and an advocate of an active lifestyle for kids and grown-ups – decided to disrupt in-store sampling, moving away from supermarkets and taking its product to people's clothes, before they go out and get dirty.
Introducing: the OMO Tag, made completely out of OMO laundry detergent and 100% water-soluble. Just remove the tag and place it inside your washer. One tag is enough to remove the dirt of 3 garments. To kickstart the sampling, OMO has partnered with Sports 4ever, Beirut's largest chain of sporting merchandise stores, where they will soon add the tag to every sports outfit.
Samer Anouti, Home Care Marketing Manager at OMO, said:
"We are very excited to launch the OMO Tag, a first-of-its-kind innovation in the detergents category that is fun, convenient, easy-to-use and most importantly efficient in fighting dirty stains. The OMO Tag reinforces OMO's "Dirt is Good" brand purpose, encouraging families to embrace real-life experiences."
Created by OMO's agency of record in Lebanon, TBWA\RAAD, the OMO Tag is accompanied by a demo film, to be posted on OMO's official social pages on Facebook, Instagram and Youtube, to introduce the innovation.
Related News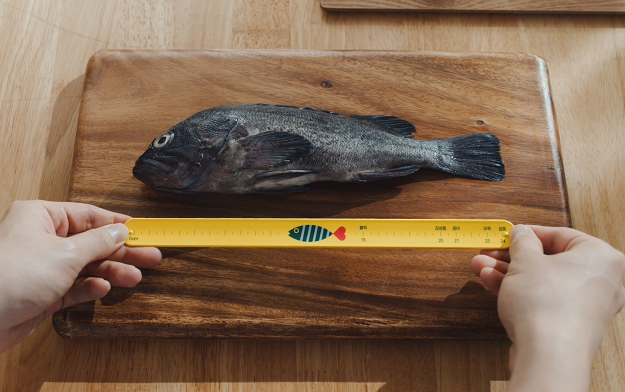 Oct. 30, 2019
Cheil Worldwide designed a slap band that can be used to measure the length of a fish to raise awareness on overfishing
Sep. 09, 2019
Some customers will be in with a chance of receiving a £50 voucher.
Aug. 13, 2019
The bike, RE:CYCLE, is a joint venture between Vélosophy and Nespresso
Latest News
Nov. 14, 2019
Best-in-region awards added; early submission deadline to qualify for discounted entry fee is November 29, 2019.
Nov. 14, 2019
Serviceplan Campaign conceive heart-warming Christmas advert for PENNY as an antidote to the everyday worries associated with adulthood.