PRETTYBIRD UK Signs Award-Winning Young Director Lucrecia Taormina
Aug. 09, 2022
PRETTYBIRD UK have signed 2021 UKMVA award-winning director Lucrecia Taormina. Her bold and entertaining narratives with a hyper - real aesthetic, strong characters and iconic world creations have formed the centrepiece of her filmmaking and photography.
Taormina's ascent as a director to watch has been rapid since she started directing, and she won the Best Pop Newcomer award at the 2019 UKMVA's for her Tarantino-esque Ashnikko music video, making her the only female director to win an award that night.
Taormina's work has often gone viral, achieving public acclaim and also getting the attention on the international awards circuit. She has won awards from Kinsale Shark, Creative Circle, 1.4 and UKMVA, as well as recognition at the Cannes Lions Young Directors Awards, and Ciclope Awards. LBB featured Taormina in their New Talent spotlight, where she explained how "the light of Buenos Aires, her tearaway childhood and one total disaster of a video shoot made her the UKMVA-winning filmmaker she is today."
Originally from Buenos Airies, Lucrecia moved to London's Soho to study photography. Her studies led to a love of the moving image and enabled her to find her voice and aesthetic as a director.
She said:
"Through my photography. I got a music video brief because the artist's album cover was similar to previous work I did as a photographer."
The recent work Taormina is most proud of is her music video for Ibeyi ft Jorja Smith - Lavender & Red Roses and she loves the collaborative and creative process with artists.
She commented:
"Witnessing amazing artists trusting me to take their music into a more narrative world is something I'm always really proud."
PRETTYBIRD UK Co-Founder and Executive Producer Juliette Larthe said:
"We're thrilled to be announcing that Lucrecia is joining our roster, being a supremely talented tour de force and an exciting filmmaker whose work is powerful poignant and expressive, in all the right ways. Lucrecia combines style with story, and this being our DNA, we are delighted to have her join the family and are looking forward to making some great work together."
Lucrecia Taormina commented:
"I've always admired PRETTYBIRD's body of work and the way they strive for artistic excellence. Juliette Larthe and all the team at PRETTYBIRD have a unique vision for each of their directors backed up by experience, proactivity, hard work and talent. My main focus is to create artistic commercial work, music videos and I'm currently co-writing a short film."
Related News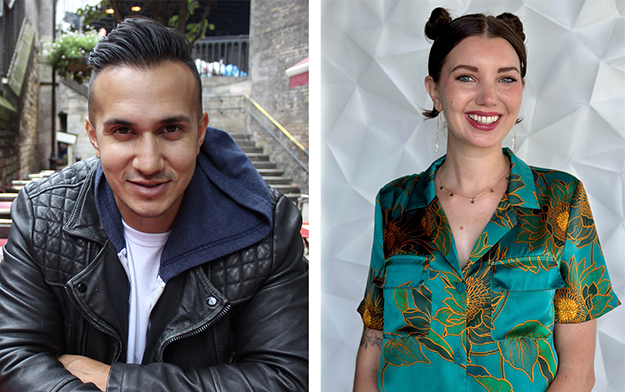 Sep. 22, 2023
For a decade, Guillen has worked with some of the world's largest brands
Sep. 21, 2023
Believe Media CEO and Executive Producer Liz Silver announces the signing of director Eli Snyder
Sep. 19, 2023
The Paris-based director's work is steeped in human emotion and authenticity
Latest News
Sep. 22, 2023
Chapter Three of the campaign, created with agency partner 77 Ventures Creative, includes new whiskies and films
Sep. 22, 2023
Android humorously addresses common texting issues due to outdated messaging technology used by a competitor