Production Company Sanctuary Signs Festival Darling Kayla Abuda Galang
Jun. 02, 2023
Award-winning production company Sanctuary Content has signed Kayla Abuda Galang, a filmmaker, and second-generation Filipino-American with a skill for capturing her bicultural experience with richly-developed characters and an artful yet relatable approach. This marks her first U.S. commercial signing.
Born in Olongapo City, Philippines, Kayla Abuda Galang migrated to the U.S. at just six months old. This history, and her own experiences growing up in San Diego and Houston as an immigrant, are the springboard for her colorful, funny, and poignant work, which is often anchored by rich, deeply-developed characters who share the underrepresented perspective of living life at the intersection of two cultures.
Galang said:
"When it comes to commercial work, I get excited about being present and attuned to the needs, dreams, and funny bones of people. And even more so with people who share this mentality. Everyone at Sanctuary is disarmingly kind and wonderful. I immediately felt we were a good fit and the right fit for where I want to go as a filmmaker."
After graduating from film school at the University of Texas in 2014, Galang began her formal journey in the industry by working on her friends' films and in video production to make a living. It wasn't until the pandemic that Galang returned to making her own films.
She said:
"I was going through an existential crisis and wondering what to do with myself. So, I made Learning Tagalog With Kayla and re-experienced how pure and plain fun the expression of filmmaking was."
That short film and the latest one following have been met with acclaim by juries and festival spectators alike. Learning Tagalog With Kayla, which premiered at SXSW in 2021 and received an Audience Award, then went onto screen at festivals such as Palm Springs, Indie Memphis, Encounters, and Reel Asian. Likewise, her recent film, When You Left Me on That Boulevard brought home the SXSW 2023 Special Jury Award in the Texas Shorts category and the Grand Jury Prize for the Short Film Program at this year's 2023 Sundance Film Festival.
Preston Lee, Sanctuary's Managing Director said:
"I first saw Kayla's film when it premiered at Sundance. It was incredibly heartwarming and perfectly quirky. Literally everything in the film was on another level - the natural performances, the framing, editing and sound choices. I reached out straightaway. We connected after she won, and in the first conversation, I could tell that she was not only special but had an unmistakable voice as a filmmaker. Her blend of naturalism and humor combined with emotional connection will separate her not only in the long-format world but in the ad world as well. Excited to be working together!"
As a burgeoning voice in the world of commercial filmmaking, Galang brings empathy, fresh perspective, and a discerning understanding of what makes for impactful, groundbreaking short-form storytelling.
Galang shared:
"What I love most about the short form is that you often find bolder and more experimental voices in the space. I love what a stretch of skills it takes to make something so concise, effective, and engaging, and I'm just excited to stretch and expand my directorial voice. I'm ready to start flexing my directing muscles without a ceiling, and Sanctuary is the key to helping me do that."
Related News
Sep. 25, 2023
Voyager celebrates Alissa Feldbau's promotion to Executive Producer of the full-service production company
Sep. 25, 2023
Webster possesses a bold directorial voice and a comprehensive sense of craft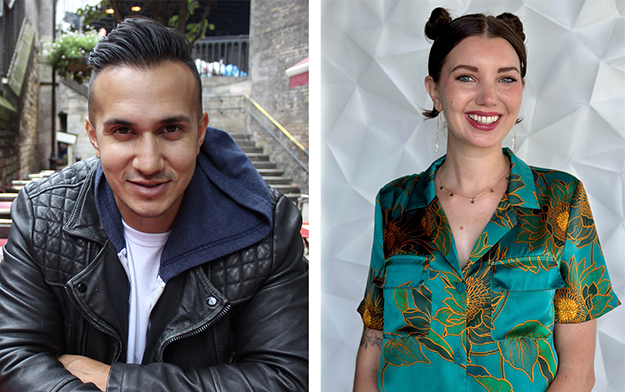 Sep. 22, 2023
For a decade, Guillen has worked with some of the world's largest brands
Latest News
Sep. 27, 2023
Yell Advertising reflects on its campaign to drum up engagement with Thailand's number one cooking gas brand, PTT LPG
Sep. 27, 2023
Wonder Bread and Old Spice, two iconic brands made even more iconic when each was prominently featured in the 2006 sports comedy Talladega Nights