Red Dwarf crew reunited in "Stellar Rescue" campaign for The AA
Jul. 02, 2019
The AA has reunited the crew from the successful comedy series, Red Dwarf, in a new brand campaign designed to highlight the benefits of its digitally-enhanced breakdown service.
Created by adam&eveDDB, the launch spot was written by creative duo Jon Farley and Alex Lucas, in collaboration with Red Dwarf creators, Doug Naylor and Rob Grant. The ad was produced by Another Film Company and directed by their double BAFTA winning Director Declan Lowney.
'Stellar Rescue', which launches on 1st July, depicts the crew stranded in space with Rimmer haplessly trying to follow old-fashioned breakdown protocols, while Lister finds an altogether smarter and simpler solution thanks to the AA app.
The campaign, which ends with the line 'The future of breakdown, today', highlights that the app allows AA members to report a breakdown at the touch of a button, pinpoint their exact location, and then track their mechanic on their phone.
It will run across TV, cinema, OOH, VOD and radio, with media planning and buying from Goodstuff. Phase 1 will be hero-ing Red Dwarf, and Phase2 will focus on demonstrating exactly how the AA is the future of breakdown, through smarter, data and tech-enabled media choices focused on digital audio, OOH; device and location targeting.
The AA's Business Director Izzy Thompson, said:
"Working closely with the AA and adam&eveDDB to bring this to life as our first project has been incredibly exciting and rewarding."

The AA's Marketing Director, Tracy Abraham, remarked:
"This campaign signals a bold new chapter for the AA in our story of digital transformation, setting the benchmark for simpler and smarter products and services for UK drivers."
Related News
Jul. 12, 2019
The ad breaks on TV on July 14, supported by radio and out-of-home activity.
Jul. 02, 2019
The Live Curious campaign is a 360 integrated campaign that includes six brand films.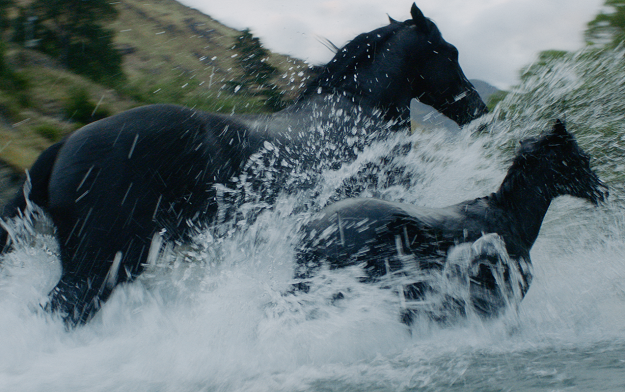 May. 14, 2019
The campaign will be supported in VOD, OOH, DOOH and Cinema
Latest News
Nov. 14, 2019
Best-in-region awards added; early submission deadline to qualify for discounted entry fee is November 29, 2019.
Nov. 14, 2019
Serviceplan Campaign conceive heart-warming Christmas advert for PENNY as an antidote to the everyday worries associated with adulthood.