Samsung Israel and Leo Burnett Israel Present: "The Win-Win Marathon"
Feb. 06, 2020
Everyone knows that you don't win a marathon; you run a marathon.
That is, everyone knows that except Samsung who will be sponsoring the Tel Aviv Marathon - Israel's biggest sports event of the year – for the seventh consecutive time. A year ago, the brand famously reworked its brand promise and now communicates under the "Do What You Can't" tagline. A promise that sets a completely new standard and is notoriously challenging to live up to – whether you are a brand or a person.
That's why Samsung is doing the unbelievable and this year it will allow e-v-e-r-y-o-n-e to win first place at the Tel Aviv Marathon! Impossible you may say. Unimaginable you may add. Absurd you may think… well they are doing it all the same and everyone will win first place.
How?
Samsung will use runners' data to create a personal category for each individual runner, which they will be sure to win in. Specifically, Samsung will be asking every runner to complete a personal online questionnaire as part of his or her marathon registration process. The data collected at that point and the data collected after the race (personal time, pace, distance etc) will be fed into a system that will create for every contestant their very own, exclusive 'category of one'.
Thus, there will only be one winner who is a man, lives in Tel Aviv, is a sworn 'Grateful Dead' fan and surfs a SUP in his spare time. There will only be one winner, who ran the half –marathon, comes from kibbutz Nir David, owns a Jeep Touring company and has seen all the Star Wars movies ever.
Thanks to this playful approach, Samsung will give all marathon runners the encouragement they need to face whatever challenges they come up against and emerge victors.
Related News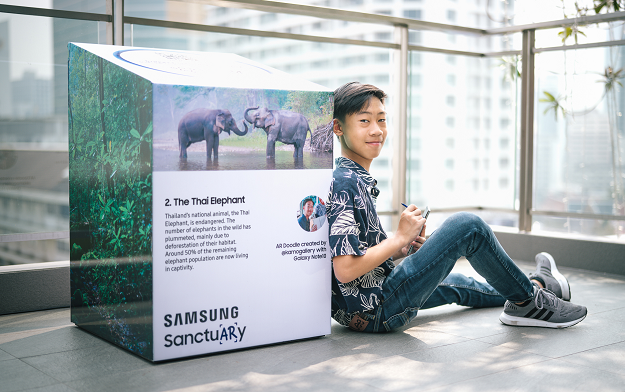 Jan. 24, 2020
The 'SanctuARy' uses the power of technology and social media to raise awareness about endangered animals in Thailand, inspiring people to take action.
Dec. 19, 2019
This Christmas #TheConnectedRestaurant brings families on two sides of the Atlantic, together around one table.
Sep. 05, 2019
Leo Burnett Israel, Kaski Productions, and the Great Guns director create tongue-in-cheek film
Latest News
Mar. 30, 2020
The TV campaign is supported by social and was filmed last year across the UK in both large cities and smaller towns
Mar. 30, 2020
Don't drink and drive print ads were launched in China during Chinese New Year.