Serviceplan Greater China Announces Triple New Business Win
Aug. 07, 2019
In a triple whammy for Serviceplan Greater China, the agencies in Beijing and Shanghai have won new business with Home King, Nestle and LYNK & CO.
Serviceplan Shanghai won a Branding Project with Nestle Greater China, and the Home King account. Home King is the largest home cleaning and caring service company in China, located in Xiamen. Serviceplan Shanghai will be responsible for the communications for two of their major service brands.
After a pitch with a total of 7 agencies, Serviceplan's Beijing office won a LYNK & CO account, a Chinese car brand under the Geely Group, and joint venture with Volvo. Serviceplan Beijing are one of the leading agencies for LYNK & CO, and will be responsible for branding the '02' and '03' models.
Serviceplan Beijing Managing Director Marcus Ma commented:
"We have won Lynk & Co for we have a group of car experts in our agency, who they have strong automotive experience from BMW, which Serviceplan China has worked on the account since 2014. I am delighted to have won Lynk & Co as one of our key clients in our Beijing operation, as we understand Chinese brands are growing strong now a day and many of which are planning for their global expansion, Lynk & Co is one of them and I believe with Serviceplan's automotive experience around the globe, we may assist Lynk & Co to land in Europe in the short coming future."
Serviceplan Group, Europe´s largest independent agency group, have 2 offices in mainland China: Beijing and Shanghai. In January 2018, Serviceplan China strengthened its senior management team with the appointment of Chong Kin as Chief Creative Officer Greater China, Marcus Ma as Managing Director Beijing, and Bernard Wong as Managing Director Shanghai. With this dream team at the helm, Serviceplan China has won significant new business, winning accounts with VIVO and Tmall in November 2018, and more recently winning the Home King Account, Nestle Branding Project and LYNK & CO business.
The focus of Serviceplan's China agencies is on both international and local clients, including leading car brands, FMCG, fashion, internet enterprise, B2B and pharmaceutical. Serviceplan China utilizes the power of Serviceplan Group's integrated model, embracing integration of all communication and distribution channels, on and offline, to leverage the market potential, and thus gain a real competitive advantage for their clients. Serviceplan China aims to build best brands, whilst maintaining strong links with Serviceplan's headquarters in Germany, and functioning as a conduit for international clients moving into the Chinese market.
Related News
Dec. 05, 2019
Leverage reduced to lower end of target range; share buyback to commence shortly
Dec. 05, 2019
Los Angeles-born and bred, Matt Smukler has been directing commercials and films for almost two decades
Nov. 27, 2019
The agency won the brief after a competitive pitch
Latest News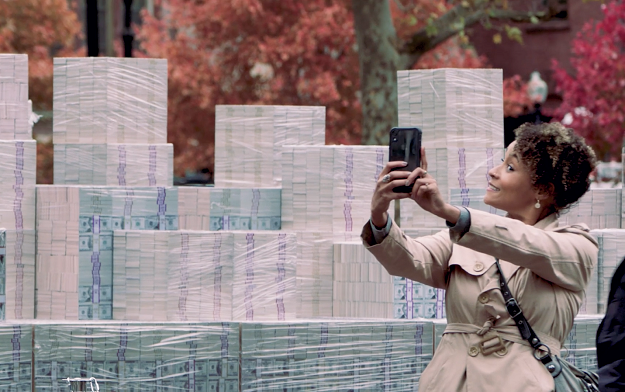 Dec. 05, 2019
The promotion will run through the holidays and early 2020, with video production by ELEMENT Productions
Dec. 05, 2019
Six out of ten in the creative/media industry don't think it's progressive