SOUTH Promotes Matt Drenik & Ann Haugen to Partner as Business Booms
Feb. 24, 2021
Premier music studio SOUTH elevates both Creative Director Matt Drenik and Head of Production Ann Haugen to Partner. The promotions come at the tail end of an exceptionally busy 2020 for the full-service music and sound company, with no signs of letting up.
The current thriving operation at SOUTH is attributed in no small part to Matt Drenik's leadership contributions. Since Drenik joined the mix two years ago, he has constantly worked to develop within his creative role, whether composing, briefing, mixing, or simply, listening. Not only has he brought in talent to its roster that includes indie, electronic, hip hop, and film composers, but his artistic background has led him to establish deep creative relationships with clients, partners, artists, and composers that operate far beyond conventional advertising.
SOUTH Partner Dan Pritikin remarks:
"We're starting the new year full of big plans and the optimism to match. Despite undergoing many of the same challenges thrust upon small businesses and the production community due to the pandemic, SOUTH has experienced a number of creative highs in the last year."
In this expanded leadership role, Drenik will work to ensure that as an artist-driven company, SOUTH will continue to push the sonic landscape as far as their clients will allow them.
Drenik says:
"To survive as a recording artist, you have to have a sense of fearlessness about your process. Taking chances shouldn't be feared, but encouraged, and that philosophy was what initially drew me to SOUTH. They understood my creative vision because they were already doing it. Now the question is…how far can we take it?"
Drenik continues:
"I believe now more than ever, creative wants to be artistically driven. That's where SOUTH provides a huge advantage; we are artists originally who jumped into advertising, not the other way around. We need to keep searching for something new, something inspired, and to be the drivers of that fearlessness when it comes to music."
As a veteran producer, Haugen's vast knowledge and expertise stand out in the niche industry of music production. Having her voice and viewpoint on the artists, and with clients, has added to the company's success and has been a hugely important component of what SOUTH has become. Ann's eye for resource development and team building is unparalleled. In fact, she was integral in bringing Matt on board the SOUTH team.
Haugen comments:
"These past five years at SOUTH have been epic. We're all restless people who aren't content with doing things the same way twice. In music production, you always have to be taking chances, searching for the next cool artist or composer, discovering a new singer or finding a new creative director…It's been my passion to help bring in the best people and ideas to the company. When I met Matt, he was touring, producing bands, running an indie label, composing for film and TV, and I just knew he'd offer a unique perspective to SOUTH. He's definitely proven me right!"
As a result, SOUTH has seen exceptional work for global brands, further cementing the company's foothold in the top tier of music production. Projects include an emotional soundtrack for Toyota's "Come Home"; rock covers for Ford's holiday campaign; Nike "Rally," featuring tennis sensation Rafael Nadal, which was nominated for Best Original Music at AICP; a short film for Cox highlighted healthcare workers in the time of COVID; and the hilarious Super Bowl LV spots for Rocket Mortgage starring Tracy Morgan, which were both named by USA Today as their favorite ads of the big game for 2021.
A crowning achievement for SOUTH was providing the sonic branding for Google's cloud-based gaming system Stadia. Wanting to create a hook that would explode with enthusiasm and intensity, SOUTH crafted a unique, chant-like mnemonic lifted by a ton of human energy. It was a company-wide effort that was made seamless by the contributions of Drenik and Haugen. A definite feather in both their caps.
Dan Pritikin adds:
"At SOUTH, there is a fluidity to our process - who we work with, our voice, how we sound, and what we do." Bringing it all home, Founder Jon Darling concludes, "Matt and Ann becoming Partner has been a truly organic process, set in motion when they were each hired and something that will allow us to continue growing in the way we've always tried to - by doing excellent work we care about with people we care about."
Related News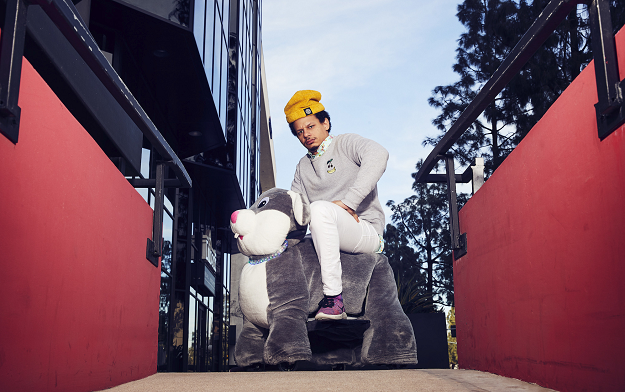 May. 06, 2021
Eric Andre is a comedian, actor and director
May. 05, 2021
Derek has music supervised and curated music for a variety of creative ventures
May. 03, 2021
Her work is powerfully human, character - driven, and organically profound
Latest News
May. 07, 2021
Director's contemporary twist on classic Frankenstein movies brings Paloma's 'Monster' to life
May. 07, 2021
The only thing that matters