The Gerety Awards Judging is About to Begin and the Shortlist Will be Announced September 21
Jul. 27, 2020
The Gerety Awards judging is about to begin and the shortlist will be announced September 21 followed by live streaming of jury debates from around the world.
The Gerety Awards marks the first time that a jury has been brought together to select the best in advertising — all advertising, not just advertising made for women — through the female lens. Studies show that women make up to 80% of all purchasing decisions globally, so it creates a benchmark that is relevant to the market reality, all while redefining the standard to which advertising has traditionally been held.
About the Gerety Awards
Named for Frances Gerety, the copywriter who in 1948 coined the slogan "A diamond is forever"
The Gerety Awards is a global creative prize. It redefines the standards to which advertising is held and sets a benchmark for advertising and creative communications.
Judging sessions will start taking place soon in London, Melbourne, Bangkok, Istanbul, Helsinki, Buenos Aires, Berlin, Madrid, New York and Johannesburg. A full calendar of how and where to watch the live jury debates will be announced in the coming weeks.
Key Dates
Shortlist Announcement: 21/9/2020
Live Executive Jury debates: 21/9/2020-18/10/2020
Winners Announcement: 19/10/2020
Live Grand Jury debates: 19/10/2020
Related News
Sep. 21, 2020
Well known campaigns feature on the 2020 shortlist.
Jun. 29, 2020
The final deadline for the Gerety Awards is on July 17, with winners announced later in the year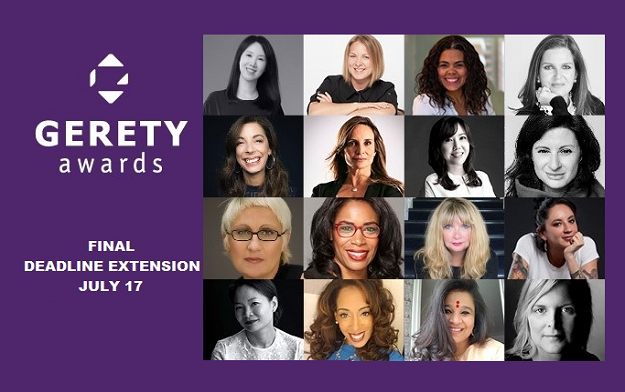 Jun. 02, 2020
A single entry is €290...
Latest News
Sep. 21, 2020
Well known campaigns feature on the 2020 shortlist.
Aug. 13, 2020
The hero film breaks on television and online starting August 13