Intuit: A Prosperity Story
Media Type:

Film
Have you ever been so passionate about something there's no stopping you? No matter your goals, Intuit's Giant solutions TurboTax, QuickBooks, and Mint can help you prosper.
Credits
Director:
Against All Odds
More from Intuit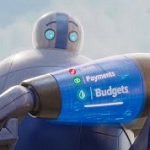 Intuit: Power of Giants
5.0
Latest News
Nov. 14, 2019
Best-in-region awards added; early submission deadline to qualify for discounted entry fee is November 29, 2019.
Nov. 14, 2019
Serviceplan Campaign conceive heart-warming Christmas advert for PENNY as an antidote to the everyday worries associated with adulthood.