no photo available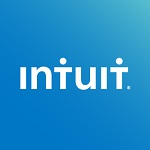 Intuit
What started as a small, personal finance software in 1983 quickly transformed into an impressive arsenal of all-in-one solutions for small businesses, self-employed rockstars, and anyone looking to amp up their personal finances the world.
Latest News
Nov. 14, 2019
Best-in-region awards added; early submission deadline to qualify for discounted entry fee is November 29, 2019.
Nov. 14, 2019
Serviceplan Campaign conceive heart-warming Christmas advert for PENNY as an antidote to the everyday worries associated with adulthood.