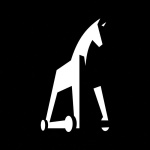 Jung von Matt Sports
Europe's most awarded creative agency in sports.
Jung von Matt SPORTS - Europe's most awarded creative agency in sports. They bring strategic & creative excellence to brands, athletes, clubs, associations, publisher and start-ups. We are more than 80 humble experts and hungry talents from 12 countries based in Hamburg. We create stories, content, campaigns, sponsorships, assets and brands. We play for adidas, BMW, FIFA, Amazon, DFB, McDonald's, Hyundai, FC Bayern Munich, Intersport, FC St. Pauli, LAFC, mouz, BusinessBike, EA Sports, Hisense, Borussia Dortmund, Clifbar, Topps and many more. We love sports, its culture and social impact. And we play to make sports a better business. We are proud part of Jung von Matt - a leading independent agency worldwide.
Latest News
Sep. 30, 2022
A hard-hitting, heartbreaking new film is created by House 337
Sep. 30, 2022
The award-winning agency, headed by company Co-Founders/Special Agents Colleen O'Mara & Jessie Nagel celebrates its "Silver Jubilee"