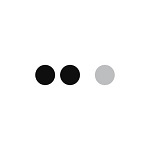 Make Me Pulse
Digital Production Company
makemepulse is a global interactive production studio. We turn aesthetics into experiences. Light-as-air tech with purpose.
We bring standout immersive experiences to everyone, everywhere. Could be VR, AR, XR, AI, or 3D, we turn two-letter designations into stop-everything, must-experience-this cultural moments. We strive to create installations with soul, mobile experiences with heart. Our tech is developed with purpose, strategy and (we'll say it) flawless creative.
This isn't art-for-art's sake or tech-cause-it's-trendy, this is about redefining the interactive space. We believe a talented, agile team and a fresh, insightful approach is how you elevate the field, get noticed and rise above the noise.
Latest News
Oct. 25, 2021
Announcement comes on heels of several project wins
Oct. 25, 2021
Boutique VFX and finishing house Stone Dogs works with SNAP LDN