no photo available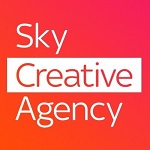 Sky Creative Agency
Sky's in-house advertising agency and the UK's largest in-house creative shop.
Mar. 06, 2019
Vintage microphones used to craft distinct soundscapes for each era as ENVY reworks Fleetwood Mac tune
Latest News
Mar. 22, 2019
New fire kills campaign warns 'it only takes one accident' to start a fire
Mar. 20, 2019
Green Dawn takes place between the events of the first and second Division games.