no photo available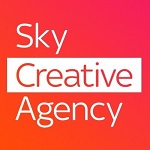 Sky Creative Agency
Sky's in-house advertising agency and the UK's largest in-house creative shop.
Mar. 06, 2019
Vintage microphones used to craft distinct soundscapes for each era as ENVY reworks Fleetwood Mac tune
Latest News
Feb. 21, 2020
Recipe has created their first work for ride-hailing app Kapten since winning the account in January.
Feb. 21, 2020
The film was directed by Niclas Larsson of New-Land London and shot by DOP Linus Sandgren