no photo available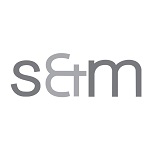 Smoke & Mirrors
Visual effects, integrated production & post for the advertising, film and music industries | London. New York. Amsterdam. Sao Paulo. Bangkok. Shanghai. Chennai.
Latest News
Nov. 20, 2017
DDFH&B's campaign for the Marie Keating Foundation hides an important message
Nov. 20, 2017
In​ ​IKEA's​ ​language,​ ​slightly​ ​more​ ​than​ ​15​ ​million​ ​Billy​ ​Bookcases.