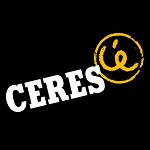 Ceres
The Ceres Brewery was a beer and soft drink producing facility in Arhus, Denmark.
May. 15, 2023
Danish Beer Brand Ceres launch "Our Street" campaign created by independent creative agency DUDE
Latest News
Jun. 08, 2023
Schmackos is the top dog treat in Australia where everyone knows the brand's tagline "Dogs Go Wacko for Schmackos"
Jun. 08, 2023
Lushly illustrated and animated series, 'Rich Taste, Less Waste' tells the story of Cambio's eco-friendlier, easy-to-recycle coffee pods