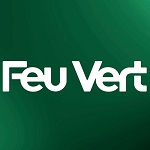 Feu Vert
In 4 or 2 wheels, our teams ensure your mobility at the best price and near you.
May. 25, 2023
An unexpected blockbuster with a slight misunderstanding to highlight the super savings made at Feu Vert
Latest News
Jun. 08, 2023
Schmackos is the top dog treat in Australia where everyone knows the brand's tagline "Dogs Go Wacko for Schmackos"
Jun. 08, 2023
Lushly illustrated and animated series, 'Rich Taste, Less Waste' tells the story of Cambio's eco-friendlier, easy-to-recycle coffee pods