no photo available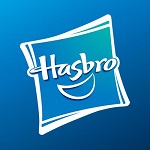 Hasbro
Hasbro Gaming brands include some of the world's most beloved games such as MONOPOLY, TWISTER, OPERATION and THE GAME OF LIFE.
Latest News
Mar. 22, 2019
New fire kills campaign warns 'it only takes one accident' to start a fire
Mar. 20, 2019
Green Dawn takes place between the events of the first and second Division games.