A Series of Animated Shorts Revealing the Ups and Downs of Entrepreneurial Life
Jan. 14, 2021
Partnering with It's Nice That, BUCK crafted six charming animated short films for Mailchimp Presents, an entertainment platform founded by Mailchimp.
The "All in a Day's Work" series takes a sideways look at the ups and downs—and sometimes-painful truths—of life as a small-business owner.
The "All in Day's Work" films are exclusively hosted at Mailchimp Presents, a collection of original content that celebrates the entrepreneurial spirit.
The films are designed for a global audience and are completely non-verbal.
The films borrow the vernacular of comic strips to inform shot framing and acting choices, creating a distinctive flavor of offbeat humor.
The cast of characters are comprised almost entirely of simple geometric shapes that express each character's essence.
Using a hybrid of 2D and 3D approaches, the sets for the shorts are like actual, physical sets: they're flat and only work from certain camera angles.
If the films feel like stop-motion, that's no accident. The tactile quality of the materials and variable frame rates give the shorts a distinctly analogue feel (even though they're 100% CG).
With no dialogue, the music and sound design created by Sounds Like These filled in the silence with rich detail and subtle humor. For example, in "Kitchen Table Entrepreneur," an old-timey, six-shooter sound effect mixes expertly with thrash metal. That takes skill.
Creative Director Thomas Schmid says:
"We're all animators. Being able to write for animation performance for us is like asking a bunch of stunt guys to write a fight scene. We used our mind's eye as much as possible when writing these shorts."
Jon Gorman, Creative Director, explains:
"We had specific locations and characters in mind, but there was a design system that informed how we interpreted those. That system allowed us to stay economical and make smart decisions throughout the project."
Thomas Schmid adds:
"Mailchimp and It's Nice That put a lot of trust in us as specialists in our field. They gave us space to own our decisions and prove to them that it's all going to work out. They never questioned that. It was an absolute pleasure working with them."
Related News
Nov. 24, 2020
BUCK has unveiled its design work for the 2020 New Yorker Festival which was described as "an eclectic mix of conversations, performances, and experiences featuring some of the most talented and influential figures of our time."
Jul. 20, 2020
BUCK's second work for No Kid Hungry breaks in August.
Mar. 09, 2017
The animation will premier on March 9 at the Geneva Motor Show.
Latest News
Jan. 22, 2021
Starring actor, producer, and Ojo de Tigre co-founder Luis Gerardo Méndez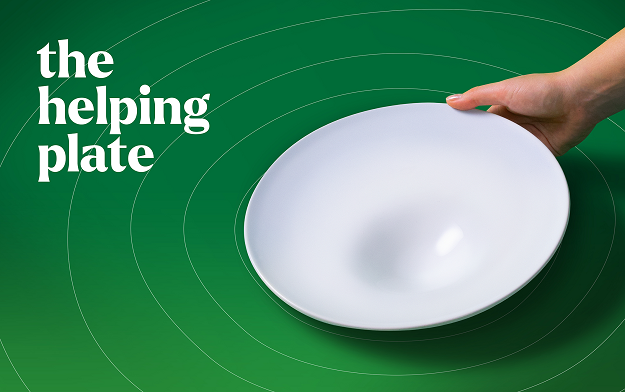 Jan. 22, 2021
The Helping Plate was developed with DDB Unlimited and is based on scientific insights