Ad of the Day | FCB Inferno and the Home Office launch new Fire Kills campaign
Mar. 22, 2019
FCB Inferno are today launching a new eye-catching campaign for the Home Office's Fire Kills Campaign, debuting on TV with further roll-out across radio and digital channels.
The agency was briefed to develop a new strategic and creative campaign to highlight the risk of fire and ultimately drive preventative and protective behaviours around the home. Posters, TVC cut-downs and social assets were also built to be used nationally by Fire and Rescue services locally and on the ground.
The creative highlights how small, easily and frequently made mistakes can be devastating; whether it be throwing a tea-towel down near the hob, keeping flammable objects near candles or overloading extension cords. Filmed to feel like one continuous take, we follow a camera through a series of rooms, focussing on each ignition point in detail as the flames grow from scene to scene.
Designed to disrupt complacency, the creative reflects how careless actions can lead to fire, and crucially, contextualises the testing of smoke alarms within the framework of greater fire safety behaviours.
Sharon Jiggins, EVP at FCB Inferno, says:
"We're created a campaign that focuses on preventative behaviours. By showing how easy it is for a fire to start and building the TVC around how quickly fire can escalate beyond our control, we want to make the public aware of the everyday risks in their home and change their behaviour as a result. We believe this will also be a powerful prompt to get people to test their smoke alarms."
Minister for Policing and the Fire Service, Nick Hurd, said:
"This hard-hitting campaign shows us how it only takes one small accident to start a devastating fire in your own home. Knowing the safety risks, the little mistakes we can all make, is key to preventing fires. Fire Kills has a long history of helping protect people from fire and we are proud to re-launch it."
The campaign, developed with the help of the National Fire Chiefs Council, also urges the public to test their smoke alarms. Previous Fire Kills campaigns focused on the importance of detecting fires, but the new advertising also places emphasis on prevention by highlighting fire risks around the home.
Related News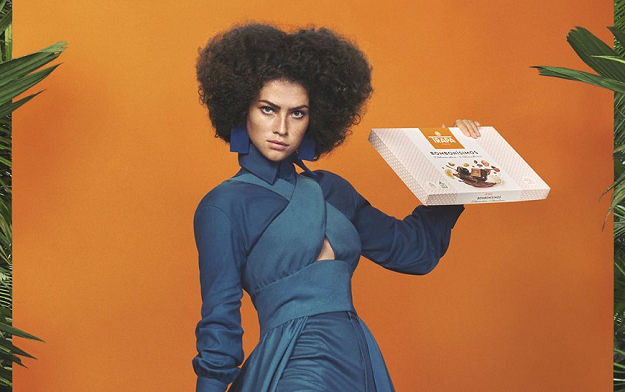 Jun. 07, 2019
This photograph was published as a press ad in different national magazines, alongside a documentary
May. 31, 2019
The dance routine is performed by the renowned international dancer and actress Fanny Sage
May. 23, 2019
Latest campaign for The Times of India by FCB India
Latest News
Jun. 10, 2019
The campaign begins with a trailer, The Story Continues, which launches today.
Jun. 10, 2019
ROTHCO work with Director Johnny Kelly to bring the once inanimate object to life for a twist on the power of dreams