Ad of the Day | L'Equipe is making a comeback with its digital subscription
Sep. 30, 2019
L'Équipe is back in the limelight with its first television campaign in ten years, this time featuring ... an opera!
The biggest brand in French sports media is daily demonstrating that sport and culture can coexist. Loyal followers of L'Équipe learn a lot, but not just about sport. Anyone who watches its television channel, browses its website or reads its daily newspaper can further their knowledge of history, geography, foreign languages and more.
So, what better way than an opera to promote L'Équipe's digital subscription offer?
When watching the campaign designed by DDB° Paris, you fall under the illusion that you're in a classical opera house. But of course, you're actually watching a L'Équipe video. Many messages are wrapped in music, with lyrics all referring to sport, while choreographic sequences in ballet-dancer scenes allude to iconic movements from sport. And the following line takes on its full meaning "If you think the catenaccio is an Italian opera, it's about time to subscribe to L'Équipe".
With humour, the campaign encourages the French to become more cultivated by subscribing to L'Équipe.
Directed by Laura Sicouri and produced by Boogie Nights, the film can be viewed, as of today, on French television channels and online. A campaign is being rolled out alongside it in digital media, the press, radio and cinema. Collector-edition vinyls have even been made for the occasion.
Related News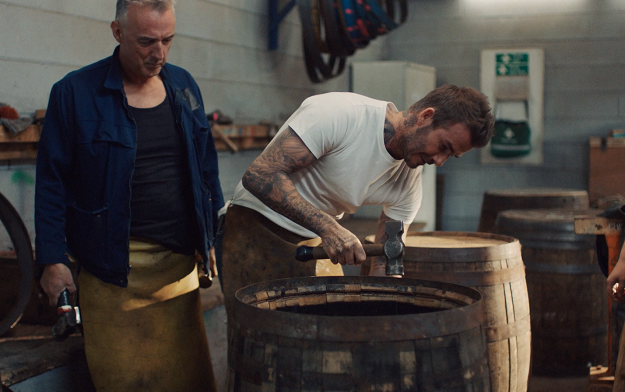 Nov. 22, 2019
The service production company's extensive experience working with high profile talent supports the scenic new whisky spot from adam&eveDDB
Nov. 04, 2019
When journalists seek truth, they too often find death.
Sep. 03, 2019
To face their new enemies, the terrible Wolves. The BIG BAD WOLVES.
Latest News
Jan. 23, 2020
"Viva La Vitalite" launched this week and will run throughout Q1 in 2020.
Jan. 22, 2020
Bandai Namco Entertainment Europe and Biborg announce the release of Captain Tsubasa