Dress Code Welcomes Leah Dorfman as Executive Producer
Sep. 13, 2023
Production Company Dress Code is thrilled to welcome Leah Dorfman as Executive Producer. Working closely with Dress Code's existing core team in strategic sales planning, Leah will help identify and pursue new business opportunities in traditional and nontraditional channels. Additionally, Leah will play a crucial role expanding their curated director roster, doubling down on the fresh and unique approach to discovering talent.
Prior to joining Dress Code, Leah enjoyed a four-year tenure at esteemed full service production company, Psyop. As their new business producer, she worked closely with the sales and management team, devising and executing effective sales strategies, and establishing valuable connections within the domestic and international roster. In her current role, Leah's experience at Psyop will be instrumental to Dress Code's distinct blend of live action and animation.
Leah Dorfman, Executive Producer at Dress Code, commented:
"At Dress Code, it's all about the people - their genuine care and longevity in the company speaks volumes about
the leadership and culture. I'm drawn to places that have a strong commitment to producing great work and look towards the future while staying grounded in the present. Dress Code strikes the perfect balance between both, always moving forward without losing sight of the present moment and who they are."
Brad Edelstein, Executive Producer & Head of Sales at Dress Code, added:
"When we met Leah, it was an instant match - her charisma, background in film & animation and genuine love for the artistry really stood out. She brings a great spirit and hustle to the table. We were looking for someone who could not only be part of our culture but part of our continued growth. We're beyond ecstatic to have her join the Dress Code family."
Related News
Sep. 25, 2023
Voyager celebrates Alissa Feldbau's promotion to Executive Producer of the full-service production company
Sep. 25, 2023
Webster possesses a bold directorial voice and a comprehensive sense of craft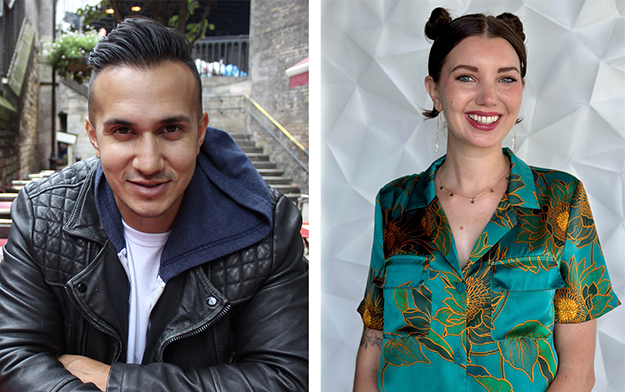 Sep. 22, 2023
For a decade, Guillen has worked with some of the world's largest brands
Latest News
Sep. 27, 2023
Yell Advertising reflects on its campaign to drum up engagement with Thailand's number one cooking gas brand, PTT LPG
Sep. 27, 2023
Wonder Bread and Old Spice, two iconic brands made even more iconic when each was prominently featured in the 2006 sports comedy Talladega Nights