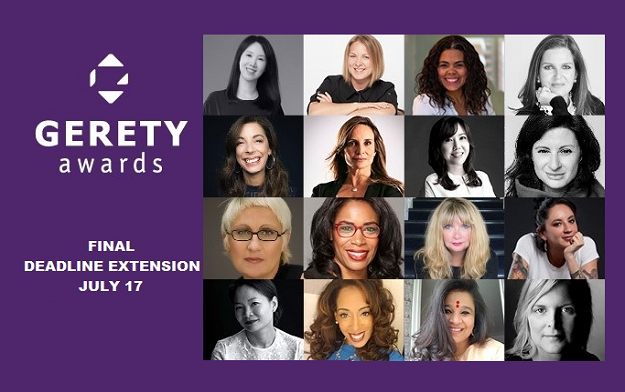 Gerety Awards Commits to Setting the Highest Benchmark for Creativity and Extends its Deadline a Final Time Until Mid July
Jun. 02, 2020
Due to the Covid-19 lock down around the world the Gerety Awards are extending its deadline a final time until July 17 in an effort to help agencies and production companies submit work that they were unable to complete due to the Covid-19 outbreak.
Gerety winners are chosen when they reach a predetermined score and the jury are instructed to judge the entries in comparison to the very best work they have ever seen.

The winners will be announced in October, with the aim of redefining the standard of advertising through the female lens.

A single entry is €290. Access the entry system until July 17 here.
Related News
Jun. 15, 2021
A prize to reward the best in advertising from the female vision
Jun. 11, 2021
Prior to the shortlist announcement due June 15
Jun. 10, 2021
Prior to the shortlist announcement due June 15
Latest News
Jun. 17, 2021
Uhlemeyer was most recently represented by Wondros Collective for commercial and branded content work
Jun. 16, 2021
Announcement was made by Jon Muedder and Bernardo Marentes