Guinness Launches New African Campaign "Brothers"
Nov. 01, 2022
The latest GUINNESS campaign in Africa celebrates how football fans find ingenious ways to make the experience of watching the game accessible for everyone.
Launching this week, "Brothers" celebrates the relationship between Miracle, and his brother, Abidemi who are united behind their shared passion for football.
The new GUINNESS advert is set in a Nigerian football viewing centre. The public viewing centres are an extension of stadiums in many African cities. They are now a popular destination for weekends and some midweek evenings during the European football season to bring people together and share their passion for the game.
This is also the place where Miracle, his brother Abidemi and their social group make the experience brighter for all, through their creative ingenuity, passion and infectious fandom for the football game. Miracle is a fan who uses his enthusiasm and spirit to bring football to life for others, both in a viewing centre and pitch side at a street game. At the end of the advert, viewers learn that Miracle is blind but despite not being able to see, he still brings an infectious energy that inspires others. He embodies how football and life is not just about what you see but what you feel.
Created by AMV BBDO, the work is the latest addition to the "Black Shines Brightest" campaign. Since launching in 2021, Black Shines Brightest has resonated locally and led to 1.5 million drinkers new Guinness drinkers across Africa.
Guinness Global Marketing Manager, Olawale Adetula said:
"It has been a joy and a privilege to work with this group to create a piece of work with such a powerful message. Our lead whose real name is Miracle truly personifies his name and I'm looking forward to seeing how the story inspires everyone that comes across it".
Creatives Dan Kennard and Ben Smith of AMV BBDO said:
"When casting Miracle, we instantly connected with his boundless energy and saw how much that, like us, he wanted to represent the visually impaired community on a much bigger scale. We think his magnetic personality shines through and will resonate with not only football fans, the inclusive community, but with everyone".
Throughout the creative process, from script to production, members of the blind and visually impaired community were consulted to ensure that the advert reflects an authentic experience.
The 30" and 15" ads will be running on TV, social and OOH across various markets in Africa.
Related News
Aug. 15, 2023
AMV BBDO campaign explains how Currys' delivers the best expertise
Jun. 23, 2023
Campaign launches alongside impactful partnerships with Peanut App and The Guardian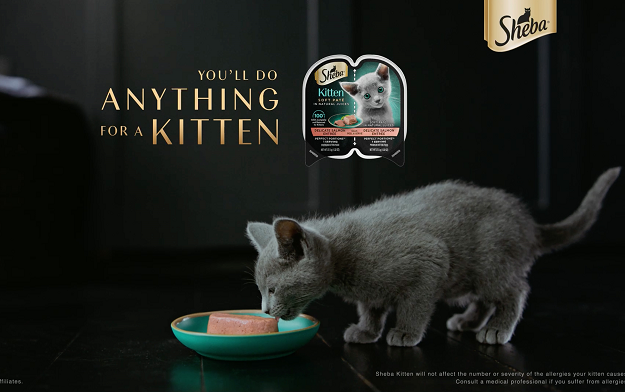 Apr. 19, 2023
Now Pet Parents Can Give Cats of All Ages What They Want With New Kitten Food
Latest News
Sep. 30, 2023
KICKZ M3TA, the Metaverse joint venture that includes basketball and fashion retailer KICKZ, Jung von Matt NERD, and brandneo, is launching the "Mooncourt"
Sep. 29, 2023
Music collaboration, by bringing together diverse talents and perspectives, significantly elevates the effectiveness of an advertisement